I feel at the moment like I can't really be bothered to make too much of an effort with what I am wearing.  Oh yes I did just say that.  Life has been chaotic and I'm slowly burning out with sheer tiredness! Isn't there always a drama with me?! I know, I know! 
With this all in mind I decided to style an outfit which could be worn for around the house... i.e when the lazy Sunday afternoon strikes, but then equally so could be worn for a bevy or when you're seen in public!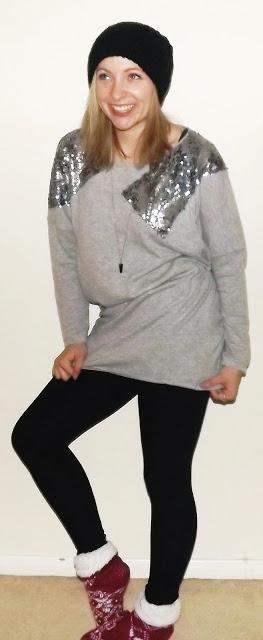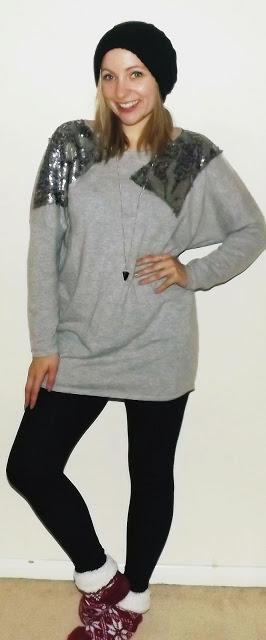 I've literally popped on this oversized jumper with sequins (which I got from TKMaxx) with some thick leggings from topshop, my snuggly primark socks and my New Look beanie hat. Honestly this is super cosy!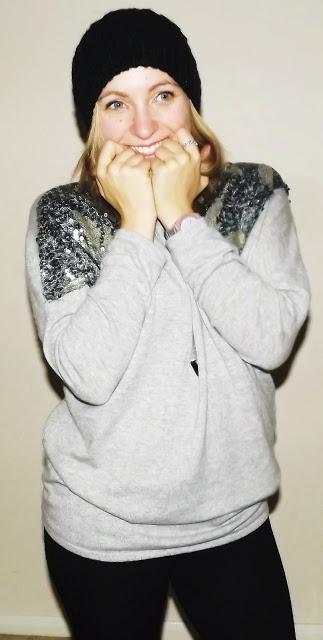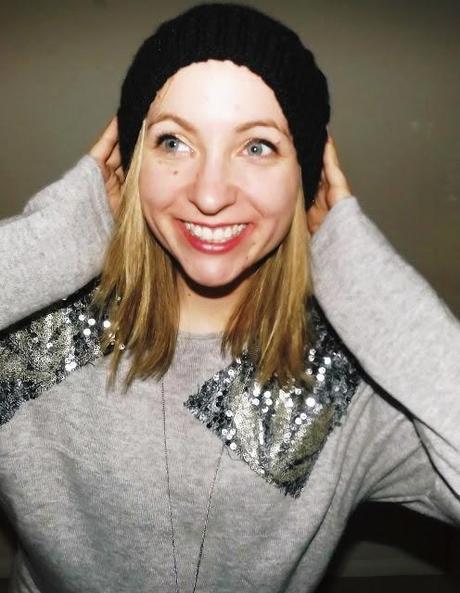 Okay, as I said you don't have to go for a constant casual look with these items, you jazz up the look. As you will see below I have simple taken away the beanie, the slippers socks and have merely added my Uggs.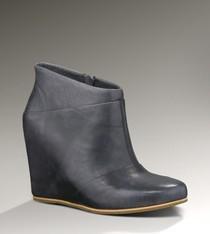 These Uggs are called Carmine, are a gray color and can be purchased for £140.00. You can get them
here
.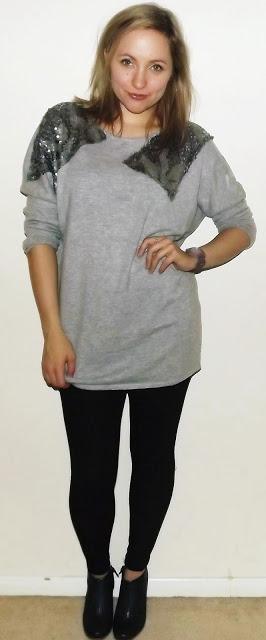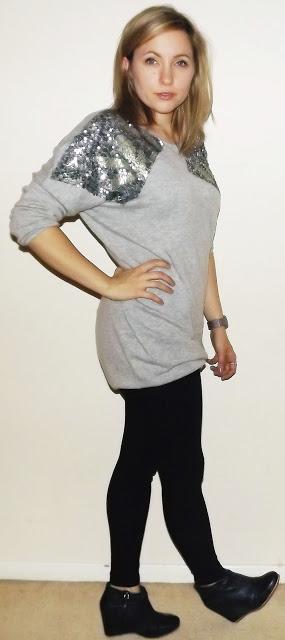 I love, love, love these Ugg boots! They give me height, I can walk in em due to the wedge and they are warm inside! To be honest these bad boys are my new favorite item for the autumn and winter months.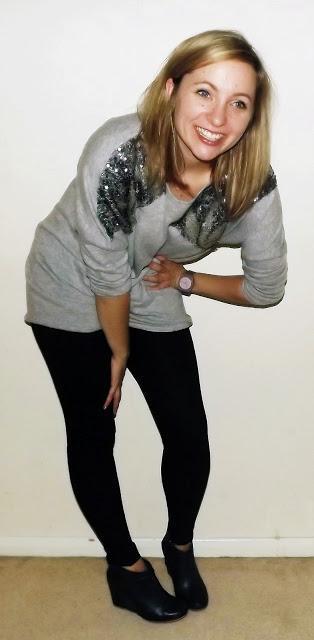 What I'm wearing:
Jumper - TKmaxx Julie Sequin Jumper £14.99, Leggings - Topshop, Boots - Uggs Carmine £140.00
I really have gone for comfort and warmth with these, they are simple but sometimes when you don't feel yourself going for the less is more option is the best way to go!
What do you think?
Anniexoxo