What to do these days when you're young, rich and fashionable...I know! Start up a fashion label!
There seems to be an increasing list of hot young celebs who are making style their business:
Mary-Kate and Ashely Olsen did it in 2007 creating The Row which has gone on to be hugely successful; The City star Whitney Port did it in 2008 launching her debut label of cocktail dresses called Whitney Eve; Justin Timberlake did it with his line William Rast; and Nicky Hilton (who unlike many others, actually attended fashion collage before) created Nicholai. 
And theres been a new addition to the list:
Lauren Conrad is best known for her MTV reality-televison shows Laguna Beach and the Hills, which cemented her place in fashion as millions watched her showing off her stylish dress sense. After MTV dropped her new reality show for being "too high brow" Conrad lost a chance a huge publicity for her new collection. The series was to focus on Conrad creating her new label Paper  Crown, but with out the help of MTV it was unclear whether the most fashionable of the Hills gang would be able to succeed. However, it seems that Conrad fought on without any help to create a lovely collection that she describes as "
a collection for those who like to play dress up in a grown ups world". The collection is filled with classic but modern pieces that should be staple part of every woman's closet.
What I love about this collection is that it is young but very stylish. I love the use of masculine designs such as the blazer and hats to toughen up the outfits, but the flowing layered maxi's and the use of chiffon still mean that the collection is fresh.
Here are some photos from the Paper Crown look-book: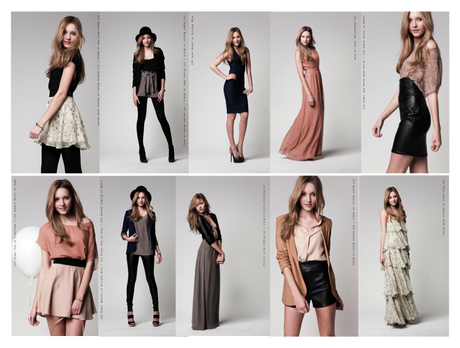 Overall, I think that it is a lovely, understated and elegant collection, well done LC!