Another dark outfit for another viewing for TDKR. The most eye-catching part of this look is definitely my unique "split" sweater. I'm always a sucker for distinguished pieces like this one, so I bought it without much hesitation (guess it wasn't really a split decision). I also appreciate how this sweater is knit in a thin cotton material that's wearable in any season.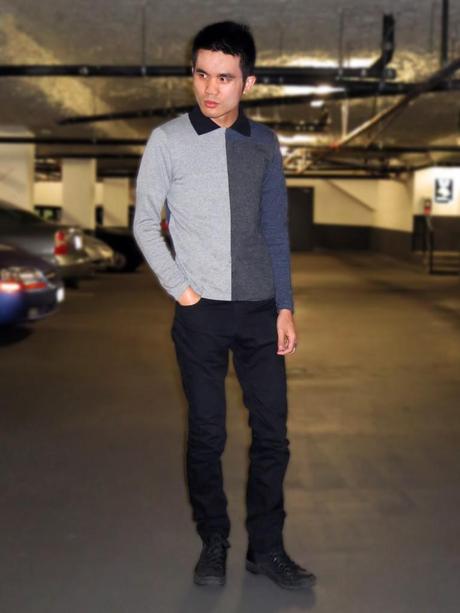 Look #8 – Split Decision
I'm wearing:
Sweater – H&M (similar from Kolor)
Polo – Lacoste
Ring – Asos
Jeans – H&M
Boots – Converse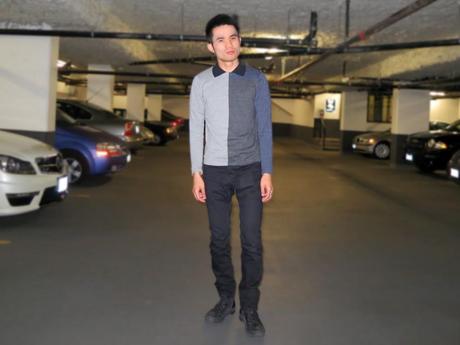 Since it's my second time wearing this sweater, I decided to change things up by layering a polo underneath. I like how the popped out black collar makes this look more distinct and fashion-forward.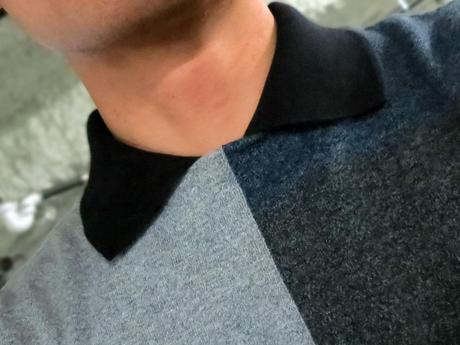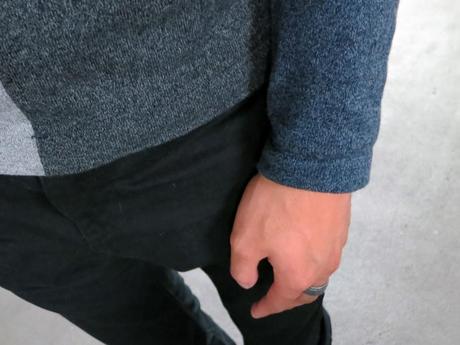 Thanks for reading, and please comment or click "Like" below to show your support!