Colour blocking is a fun way to build a trendy warm-weather look. I purchased these 70′s blues jeans from Asos in my last order because I like  their quirky retro color. But unlike most vintage denim, these jeans are slim and fit me to perfection, so they're still very wearable in present time. To add on to the vibrancy of these jeans, I paired them with an orange slub tee that says summer all over it.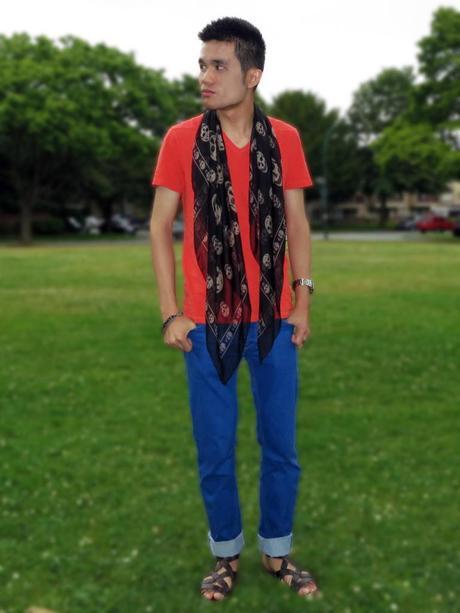 Look #7 – 70′s Blues
I'm wearing:
Tee – Gap
Scarf – Alexander McQueen
Watch – Casio
Bracelet – Aldo
Ring – Asos
Jeans – Asos
Sandals – Zara (similar from Aldo)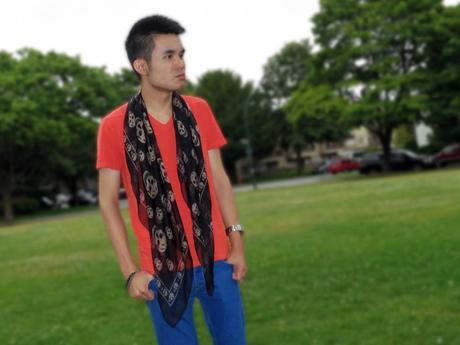 I decided to sport some edgier accessories in this look to contrast from the bright colours I'm wearing. Skulls, chains, and leather. Sometimes mixing trends works, but sometimes it doesn't; it's a trial and error thing, in my opinion.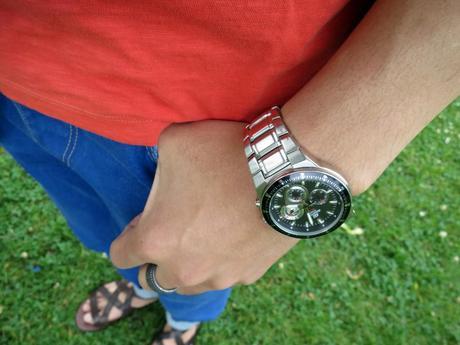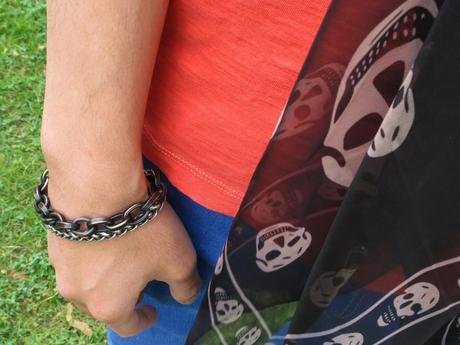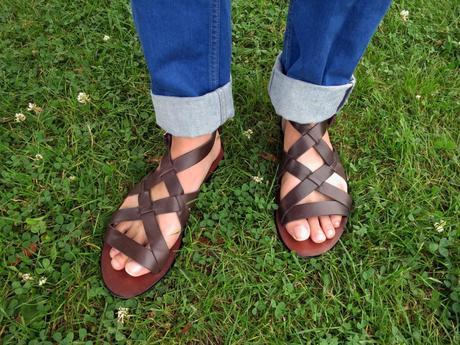 Thanks for reading, and please star or comment below to show your support!