The combination of cloudy weather and exams season hasn't put me in a very good mood lately. Amid the "dark" times, I'm trying cheer myself up a bit by wearing some bright stripes. I'm a big sucker for stripes, and that's why it's the most common pattern that you can find in my closet.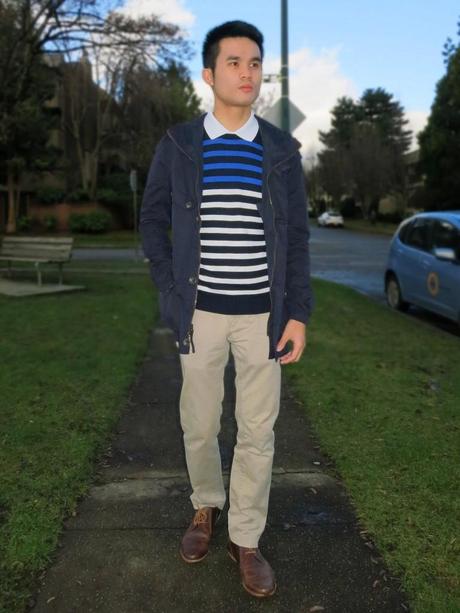 I'm wearing:
Anorak – Armani Exchange (similar here) | Polo – Banana Republic
Sweater – Forever 21 (similar here) | Pants - Banana Republic | Shoes - Sorel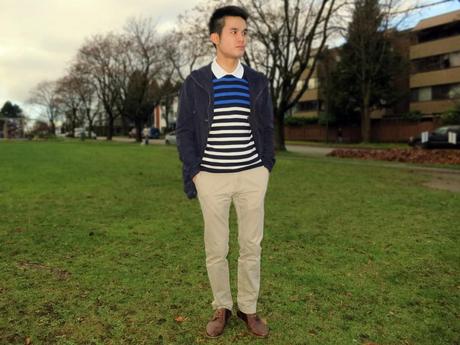 Because of the poor lighting conditions in cloudy weather, I've been forced to use flash in my recent photos. I like how it brings out colours better, but I'm not too big a fan of looking so washed out. I would appreciate any suggestions on low-lighting photography!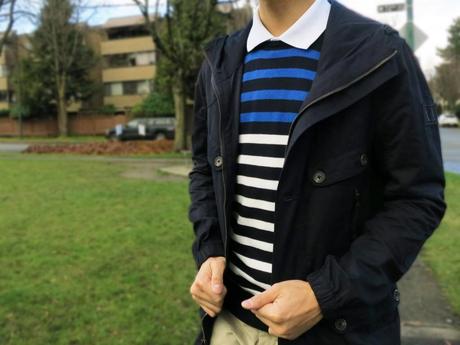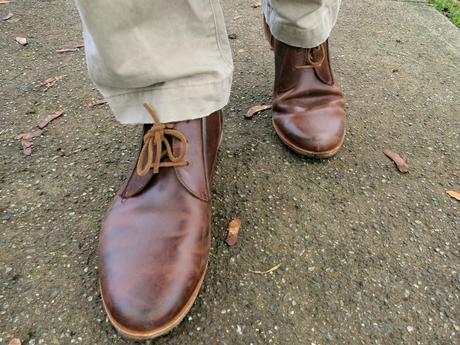 Thanks for reading, and please LIKE or comment below to show your support!
Follow me on Facebook, Twitter, or bloglovin'