Hope everybody had a fun and safe Halloween! I actually had a very unfestive Halloween that didn't involve any scares or candy. In fact, I don't even think I saw a single costume – much thanks to the pouring rain. Nevertheless, I did dress accordingly by yesterday by wearing black skull sweater and orange chinos.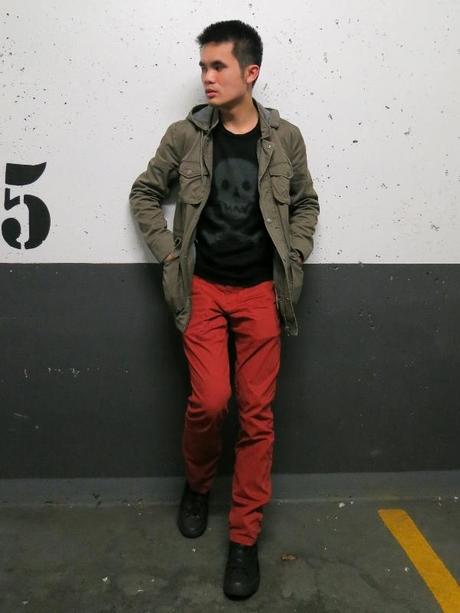 I'm wearing:
Jacket – Brooklyn Industries
Sweater – Zara
Pants – Gap
Shoes – Converse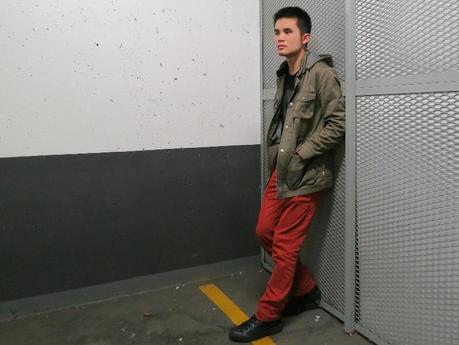 I'm a huge fan of skulls on clothing and accessories. From the edgy Alexander McQueen skull to the quirky Cheap Monday skull, I love them all. That's why I bought this  Zara angora sweater in a heartbeat. It's an standout piece that I look forward to finding more ways to wear.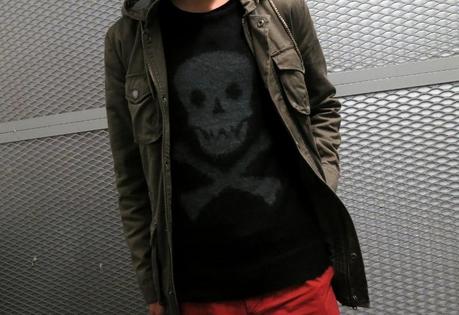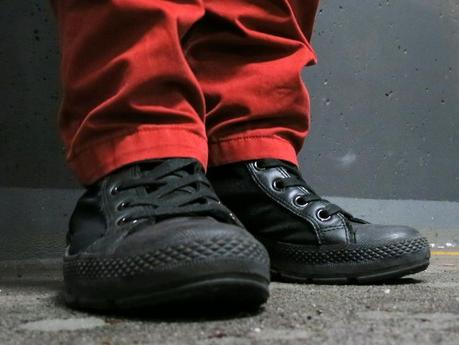 Thanks for reading, and please LIKE or comment below to show your support!
Follow me on Facebook, Twitter, or bloglovin'.