It's been hard to snap some good photos lately because the weather in Vancouver has been quite horrid. The rain here can make it hard to love this city. Thankfully yesterday was rainless and so I did a shoot with my favorite new coat from the Gap x GQ collection. Even though I have several peacoats already, I couldn't help but to buy this one because of its distinctive tone-on-tone blanket stripe.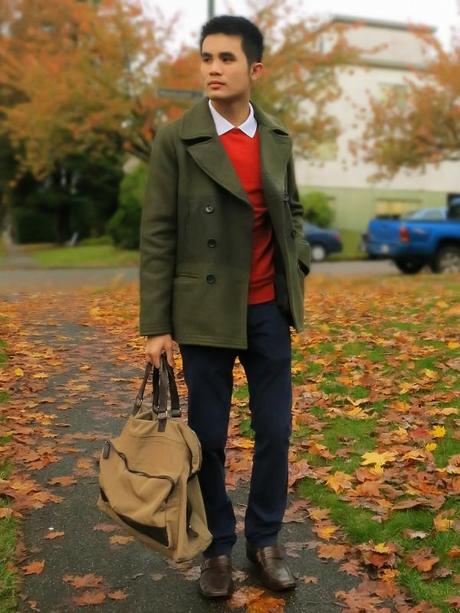 I'm wearing:
Coat – Gap x Ian Veraldi
Sweater – Moon
Pants – Gap
Shoes – Kenneth Cole
Bag – Banana Republic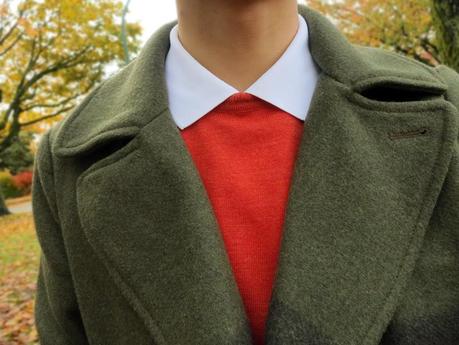 Although my safari bag is more of a summer bag, I decided to pull it out in the Fall while wearing earthy tones. It's always nice when there are ways to bring certain items across seasons.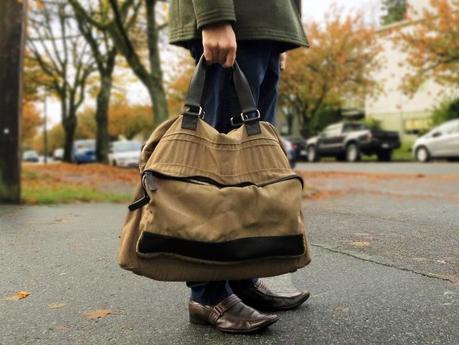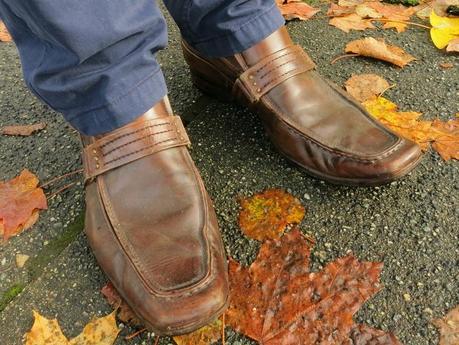 Thanks for reading, and please LIKE or comment below to show your support!
Follow me on Facebook, Twitter, or bloglovin'.