I've never been in a school that offers varsity jackets for its sports teams, but I have grown to be rather fond of this collegiate piece of clothing. I've been searching for a decent one for a very long time and finally found this one from Forever 21 last week. I am big on its preppy design and its a super comfortable fleece interior.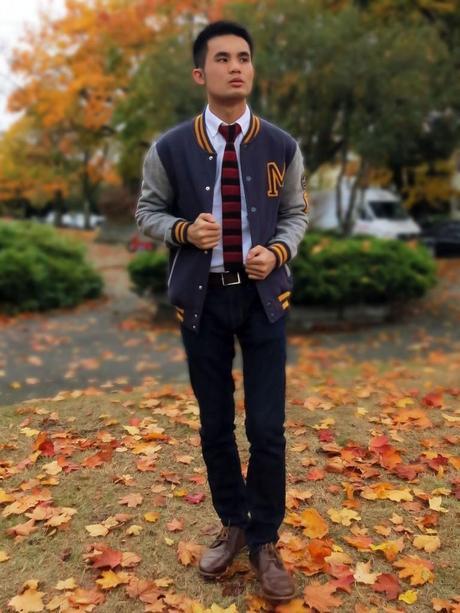 I'm wearing: 
Jacket – Forever 21
Shirt – Gap
Tie – Century 21 (similar from Banana Republic)
Jeans – Old Navy
Shoes – Sorel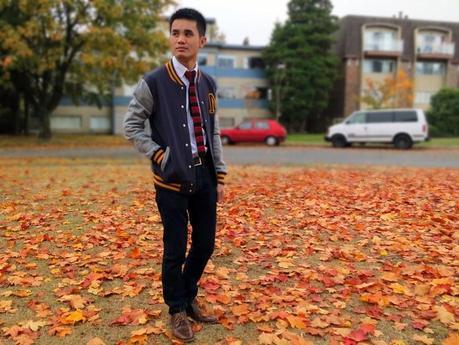 I'm actually very impressed in the quality of this Gap oxford shirt I'm wearing. It is made of a durable cotton that has kept its shape throughout several washes. I've always been a fan of the elevated casualness of oxford shirts, so I'm glad that they're making a comeback this Fall season.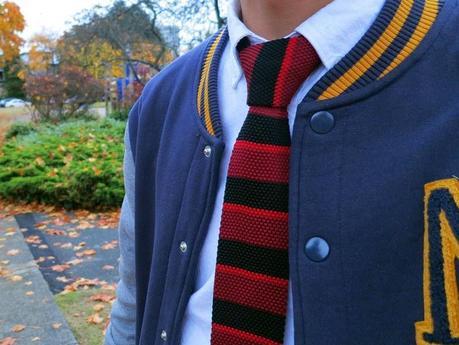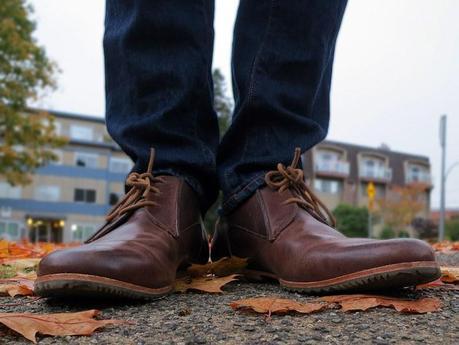 Thanks for reading, and please LIKE or comment below to show your support!
Follow me on Facebook, Twitter, or bloglovin'.