We have officially stepped into Autumn, and so far the weather's still been very decent. Burnt Orange is a color that came into Fall trends last  year and is sticking around for year as well. I've seen orange bottoms a lot in the past year, but I had been turning away from them in fear that they'd make my legs look like carrot sticks. But, after loving the fit of my new navy khaki pants from Gap, I decided to by them also in the orange color to play around. Turns out, a good fit makes any daring fashion item much more wearable than expected.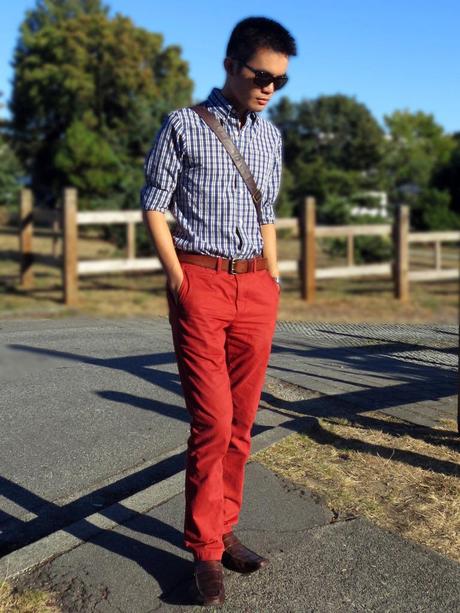 I'm wearing:
Sunglasses - Banana Republic
Shirt – Club Monaco Summer '10
Belt – Banana Republic Spring '10
Pants – Gap Fall '12
Shoes – Kenneth Cole
Bag – Banana Republic Summer '09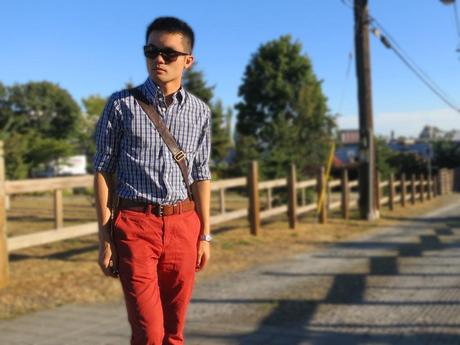 Compared to last time I sported the blue and orange combo, the colours this time are darker and stronger in contrast. Strong color tones are more appropriate in the Fall, just as lighter ones are in the summer.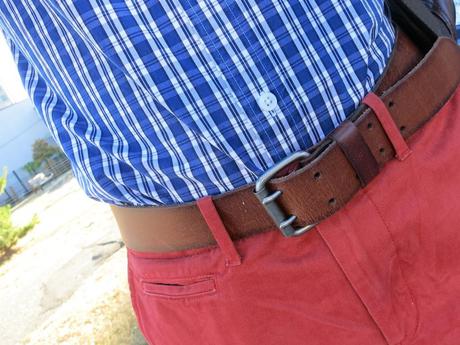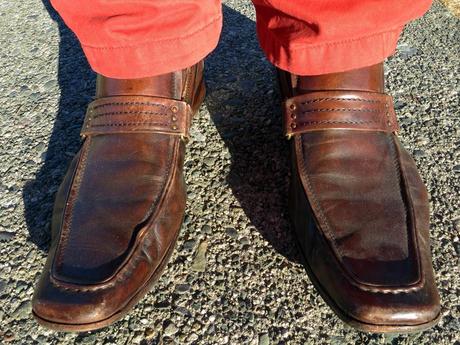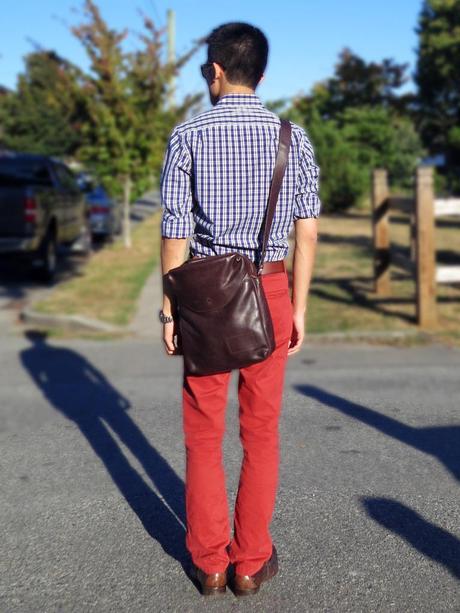 Thanks for reading, and please star or comment below to show your support!