I've been really happy with the longevity of this year's Vancouver summer. It's past mid-September and everyday is still in the mid-20′s! I've been seeing the sun shine through my window every morning for the past few weeks, and it serves as a good motivation for me to wake up. In some sense, I do believe that humans are solar-powered, since I'm always much more energetic on a sunny day.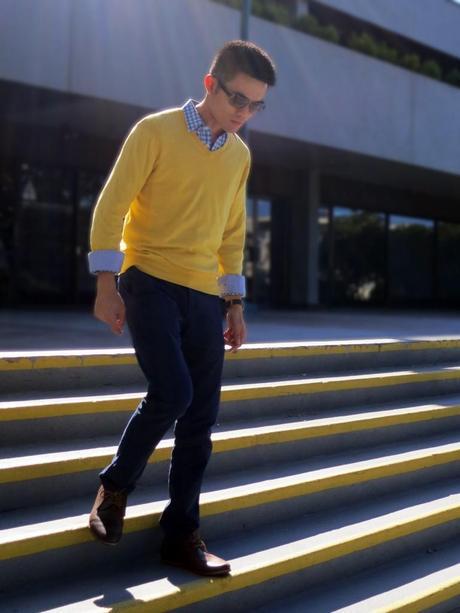 Look #30 – Solar Powered
I'm wearing:
 Shirt – Banana Republic Spring '12
Sweater – Gap Spring'12 (similar from new collection)
Pants – Gap Fall '12
Shoes – Sorel
Sunglasses - Burberry
Watch – Skagen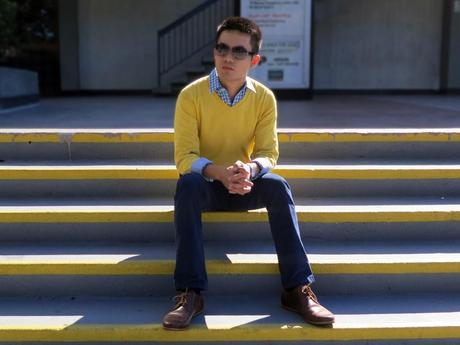 I know that Vancouver's sunny days are (sadly) not going to stick around forever, so I've been trying to get a few more wears out of some of my favorite brights. In the last year, I grew an appreciation for all shades of yellow. I remember my mom telling me before that Asians shouldn't wear yellow because it's to close to our skin tone color. Lots of people I know are similarly concerned about certain colours "washing them out", but in my opinion it's just all about how you wear it. I truly believe that color can only make a piece better, not worse. What are your views on this?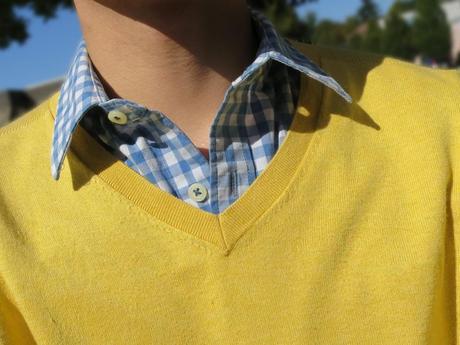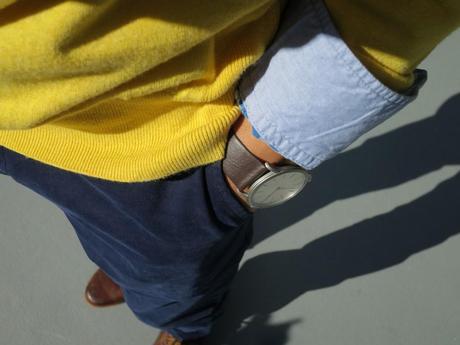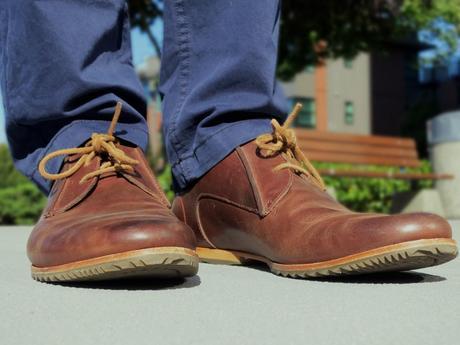 Thanks for reading, and please comment or click "Like" below to show your support!