Back when I was in elementary school, big logos were all the craze. Practically everybody owned a Tommy Hilfiger, Calvin Klein, or Gap tee with a front logo that was beyond obvious. Outdated as this trend may seem, I've seen it return in the past year. Not only are they on tees now, but I see them a lot on sweatshirts too. Although I know that some feel that this big logo trend is tacky and too showy, I see it as another trend for me to play and have fun with.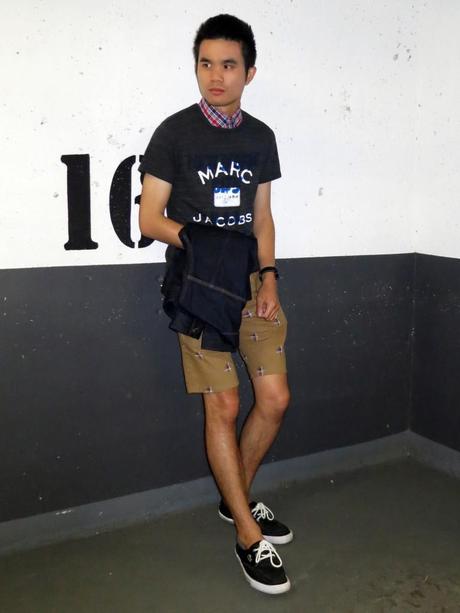 Look #26 – Big Logo
I'm wearing:
Shirt – Old Navy
Tee – Marc by Marc Jacobs
Jacket – Banana Republic
Shorts – Club Monaco
Shoes – Lacoste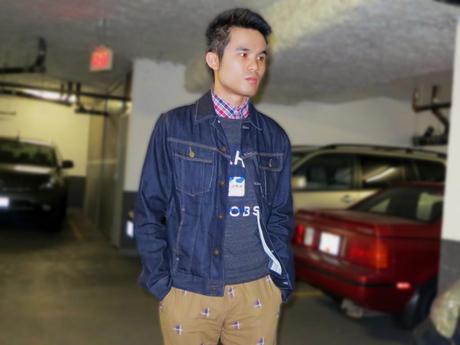 To make my tee stand out more distinctively, I decided to layer a plaid collar underneath it. The shirt I'm wearing beneath actually has no sleeves on them because I snipped them off as they were too ill-fitting and made layering difficult. I now use this DIY sleeveless shirt primarily as a layering piece underneath all sorts of tops. This is a great way to recycle shirts that no longer fit or have stains or rips.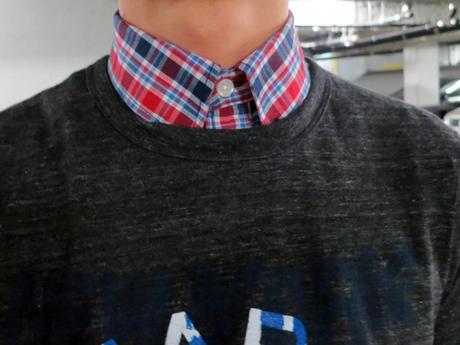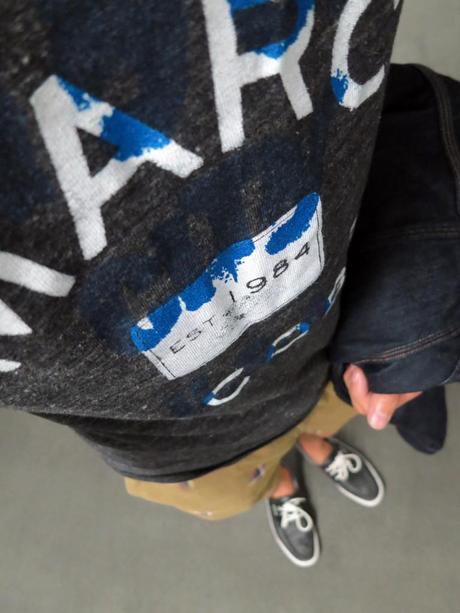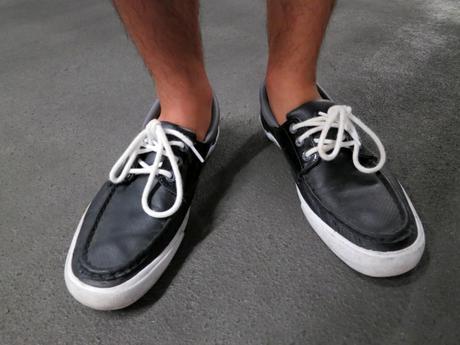 Thanks for reading, and please star or comment below to show your support!