Months ago, I read in the GQ that orange is the big color of this summer. For work and dressy occasions, I opt for pale orange items because it's a toned down color that yet has a hint of summer fun. I've been liking the combination of orange and blue, since the two colours put together produce a vibrant and energetic appeal.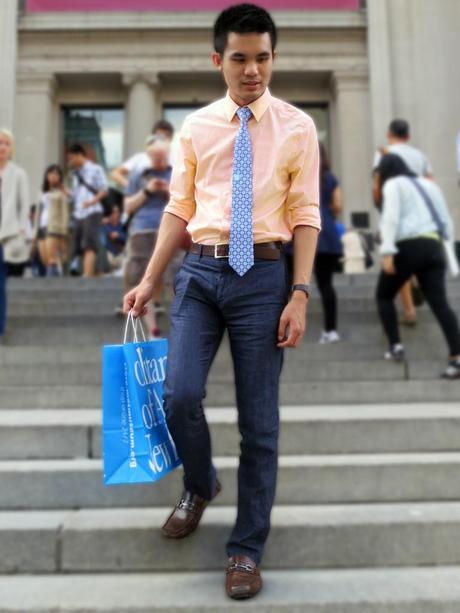 Look #16 – Orange You Glad
I'm wearing
 Shirt – Gap (similar from Brooks Brothers)
Tie - Banana Republic
Pin – The Met (used as tie clip)
Watch – Skagen
Belt – Danier
Pants – H&M (similar from Polo Ralph Lauren)
Shoes – Steve Madden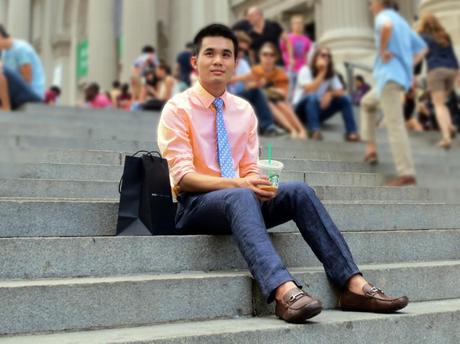 When I wore this look to The Met Museum in Manhattan, I was given a blue pin that was to be used as my ticket of admission. Since I had no place to really secure this pin on myself, I doubled it up as a tie clip instead. Coincidentally, I think it matched with what I was wearing!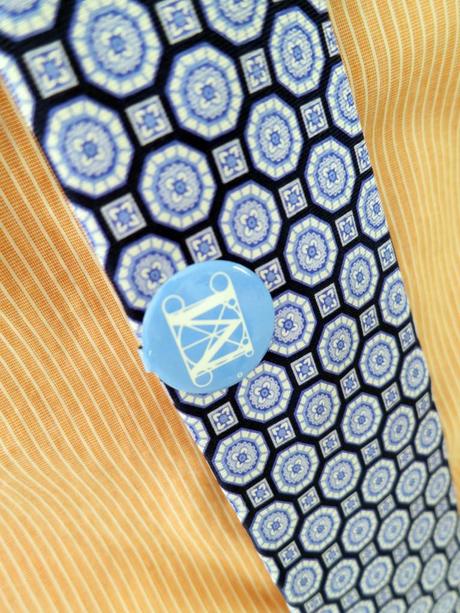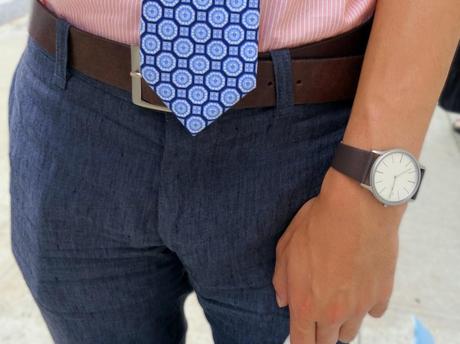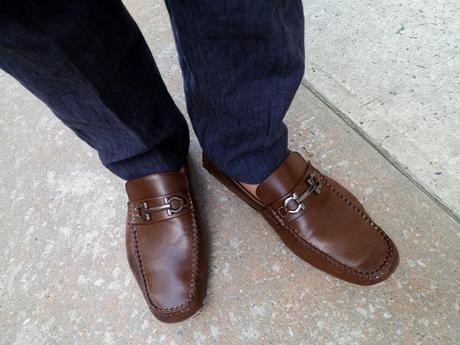 Thanks for reading, and please comment or click "Like" below to show your support!