Another great thing about summer is that you can get away with sporting basics only. In other seasons I always have to layer to stay warm, but in the summer I can walk out the house with just a tee and shorts and be ready to go. In today's look I'm sporting a slubby tee that's slightly big, since oversizing is the new trend in men's fashion. Not only is this tee super comfortable, but it's also easy to build a rocker look with it by pairing it with some cool accessories.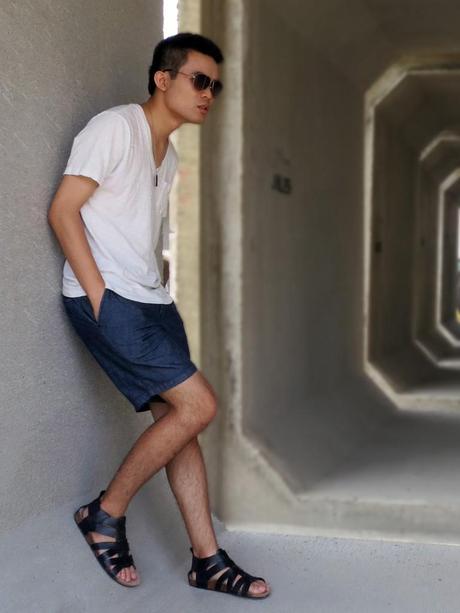 Look #14 – Back to Basics
I'm wearing: 
 Tee – Joe's (similar from J. Crew)
Necklace – Icefire
Shorts – Old Navy
Watch – Fossil
Sandals – Aldo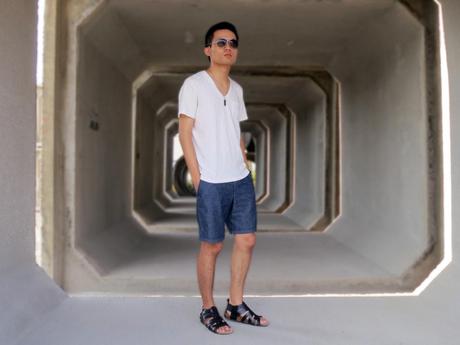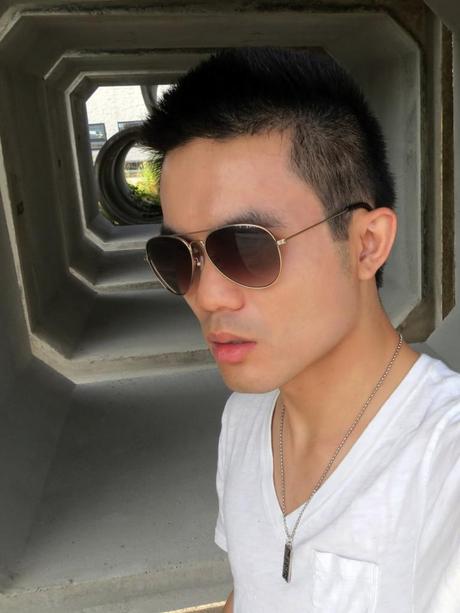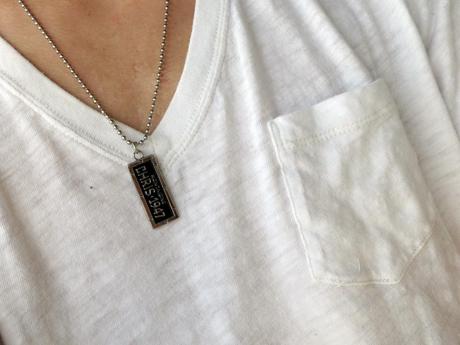 The Fossil watch that I'm wearing here is over five years old and is one of my few remaining fashion items from high school. I remember that when I first purchased this watch, all my friends asked me what's up with the giant "3″ on its dial. I would cleverly tell them that 3′s a significant time because that's when school is over. Although I have not followed that schedule for years now, looking at this watch still occasionally reminds me of my earlier years when the clock striking 3 would put a grin on my face.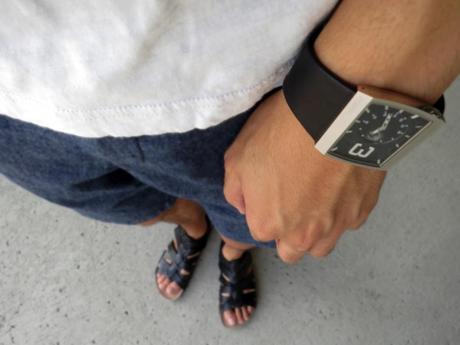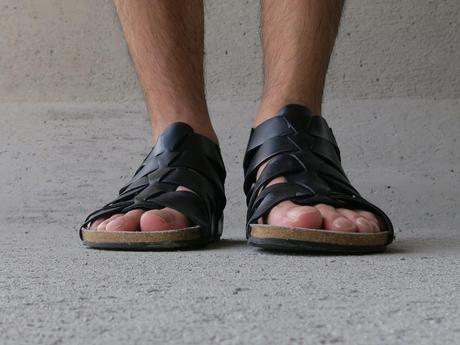 Readers – Do you have any fashion items that brings back memories?
Thanks for reading, and please comment or click "Like" below to show your support!