I have so much to write about London Fashion Week, I'm not sure where to begin!  With the variety of show and events I've been too, it's hard to know where to start! I thought I'd start off the collection of posts with my first outfit.  I'll set the scene from there... 
It was sods law I had planned rich and dark coloured ensembles, and the sun was out.  The only answer was that it was classic British weather, I'd even come prepared with an umbrella in case the heavens opened!  Typical.  Saying that, I adored everything about this daytime look and believe it or not wasn't too hot in it.
I'm pleased I used inspiration from my previous blog post with this outfit.  The leggings were a big hit, and extremely comfy.   Unlike many looks I saw at London Fashion Week I aimed for comfort, as I knew I was going to be on my feet all day.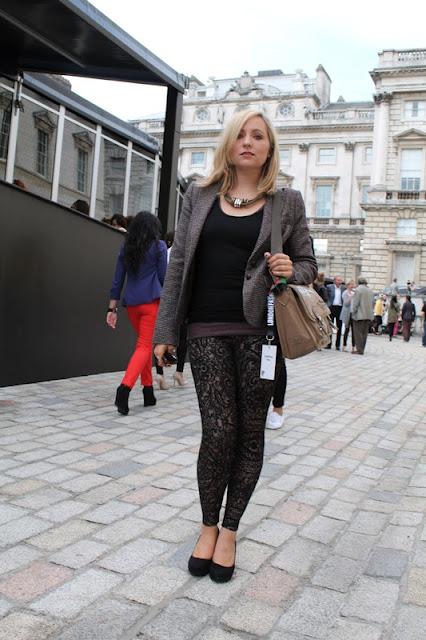 I used this amazing bag by Nica (a company I have posted about many times before) this is their Mia satchel in a delicious taupe patent material.  An extremely spacious bag with fabulous detailing on the front, which gives it a touch of feminine charm.  If I hadn't used this bag for this outfit, It'd be worn with an autumnal toned tea dress.  The main thing I loved about this bag is that it doesn't blend into the normal collection you see for satchel style, it truly stands out without being garish. Like many, I enjoy the thrill of being different but also don't want to be too much out of my comfort zone.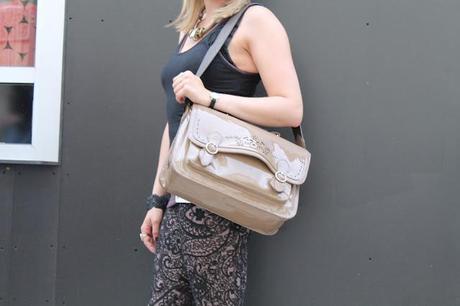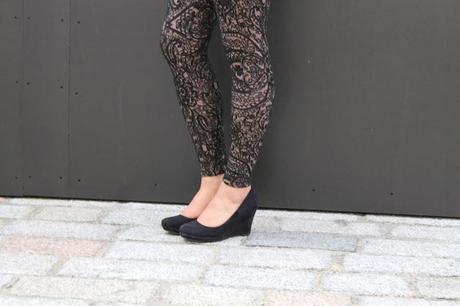 I honestly feel these leggings were the best £25.00 I've spent in a long time.  They were interesting, very 'now' and even better (unlike some leggings you can get) didn't show any underwear!  Always a happy bonus.  I decided to team them with suede wedges because, 1. I knew I was going to be walking around all day, so didn't want aching feet and 2. wedges are an ideal candidate for giving height, but not too much. 
With the top, I did initially struggle but decided to layer two simple vest tops.  My necklace and leggings were already doing the talking with the outfit so I went quite simple with everything else.  I left my make up simple as well, with a rich lipstick colour, but I opted for a smokey eye creation to keep the warmth in my look.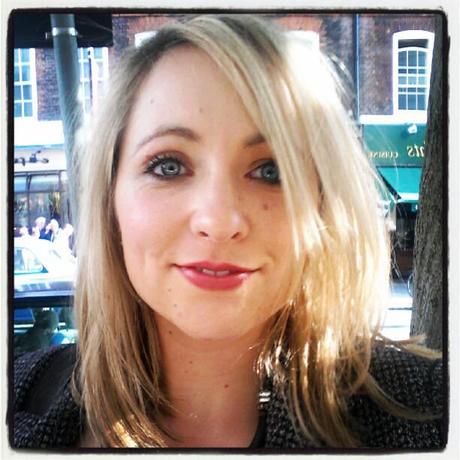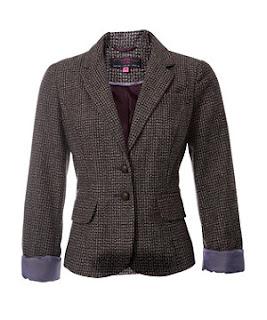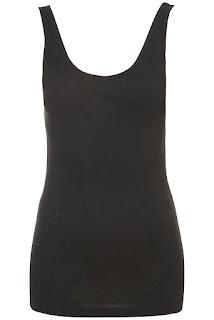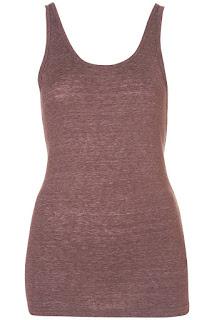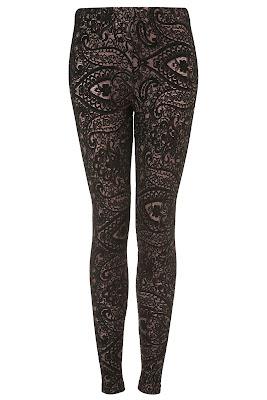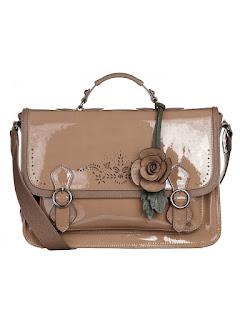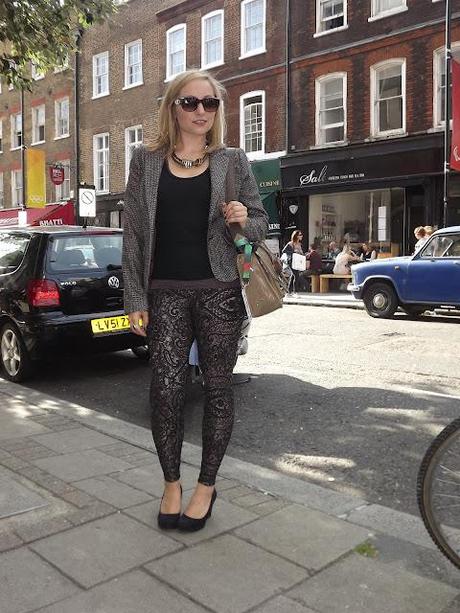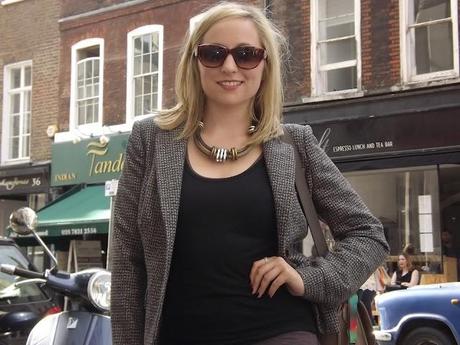 What I'm wearing:  Jacket - New Look Brown Tweed Heritage Blazer - £29.99,  Leggings - Topshop - Paisley Lace Leggings - £25.00, Vests - Topshop - 2 for £10.00 Necklace - Topshop - £12.50, Sunglasses - Chloe, Shoes - F&F Wedges - £18.00
This was my look of the first day for London Fashion Week, what do you think?  Watch out for my retro inspired look soon.
I will be doing a detailed post on my catwalk reviews next so, stayed tuned for that!

xoxo