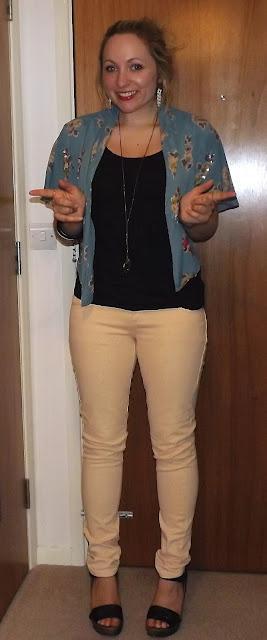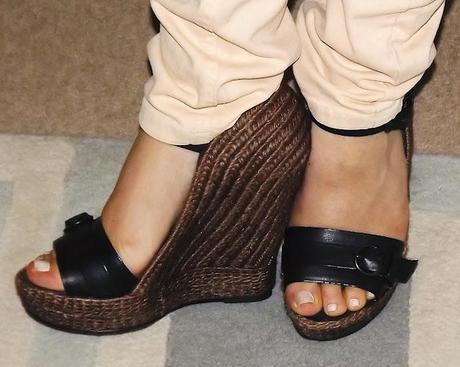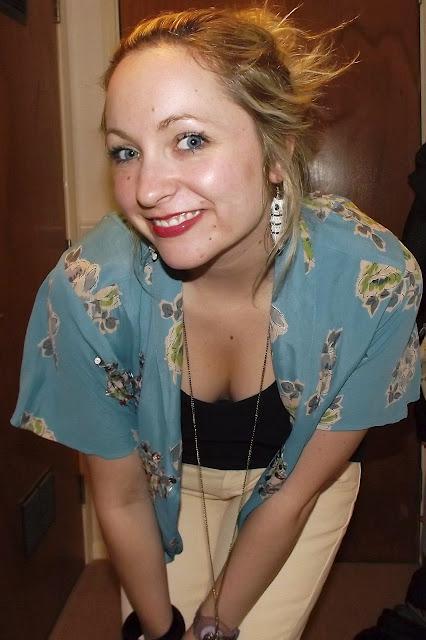 What I'm Wearing: Jeans - All Saints Peach Jeans, Top -Topshop Black Vest Top, Bolero - Topshop Floral Embellished, Necklace - Topshop Heart, Watch - Nixon Purple, Bangle - Topshop Black, Earrings - White Owls, Wedges - All Saints
Howdy readers!  After my post yesterday about the weather causing so much havok with what we should wear, I decided to find an 'inbetween' outfit that still embraces pastel tones.  I've opted for my beautiful Allsaints wedges with this outfit to give me some height, wedges are a girls best friend.  I often forget I have them on! I've chosen the pastel toned jeans in keeping with all those on the highstreet at the moment, but I've added a simple black vest top to stop the outfit from being summery. If I'd of gone for a white or very light tone top, I'd certainly feel silly walking the streets in the random showers! With this outfit I've got a happy balance.  If you're not so sure on open toed shoes you could always go for ballet pumps. 
What are you wearing over these rainy spring days?! 

xoxo