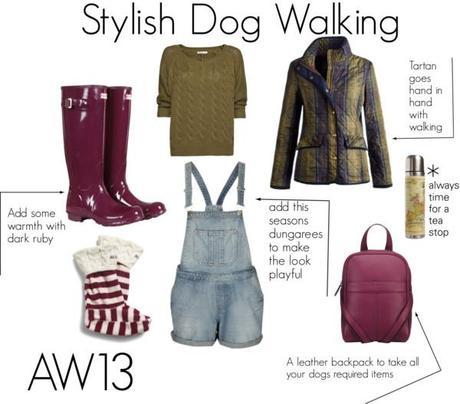 Jacket- Joules Clock Check Moredalecheck Quilted Jacket - £99.95
Wellies - Hunter Wellies Dark Ruby - £89.00
Jumper - Mango Cable Knitted Sweater - £27.99
Socks - Fat Face Knitted Cable Wellie Socks - £6.00
Dungarees - Topshop MOTO Bleach Denim Dungarees - £38.00
Bag - O.S.P Osprey Canberra Smart Bag - £95.00
Flask- Liberty Multicolour Map Drinks Flask - £19.00
For this particular look I wanted to emphasize the warmth of AW13, by pairing each item with a complimentary classic country color. To me this entire ensemble cries out for it to be Autumn especially with the adorable Joules checked jacket.  As much as I hate to admit it you do need an element of practicality when scrambling over fields, so I've added the playful Topshop dungarees with the Mango green lightweight knitted jumper to give it some fun.  Wellie socks are a must and the backpack is ideal for dog poo bags, biscuits, water and of course the tea flask for yourself!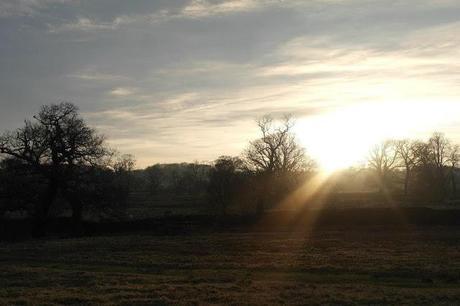 We have so much going on in the Bean family household due to that fact we've had the latest addition in the form of four legged pup called Teddy.  He's a lollie...yes a Labrador collie cross and my word is he a beetle!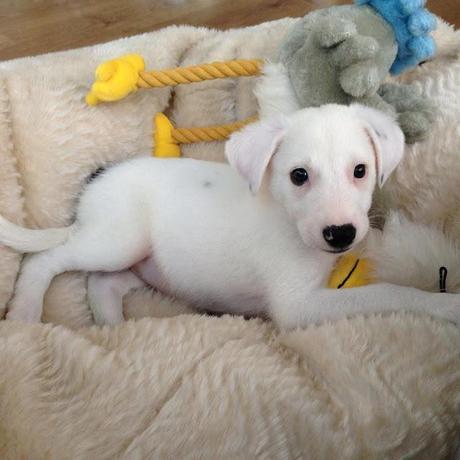 You do forget how playful puppies are and how sharp those little nippers can be!  I've been bitten lots. He's my sisters dog but is very much part of the Bean family already.  So a big Hi to Teddy! 
Obviously Teddy is far too young to go for a walk yet but I'm sure he'll need plenty of exercise when he gets bigger.  The best thing about dog walking for me is getting out in the fresh air and seeing the countryside, even better I love the dog walks where we aim to go to the pub!  Over the back where my parents live you can walk to Woodhouse Eaves and go to The Old Bulls Head, which even has a dog water bowl outside for your furry pal!

xoxo