I get up everyday and never know what the weather is going to do, it may start out sunny but it may not end that way.  Like many I seem to cart the world in my bag just in case there is a change. Well that's always a battle each morning with what to wear, especially at the moment with the UK's temperamental forecast! I want to be in my lovely summer clothes, but the weather doesn't reflect it, and I often feel slightly silly  wearing something so summery with terrible rain and chilly breezes.
After continuing to be stubborn and dealing the chills, I decided enough was enough. I thought I'd start to embrace this coming AW12 colours and trends, but adapt them slightly so I'm still partially being part of SS12.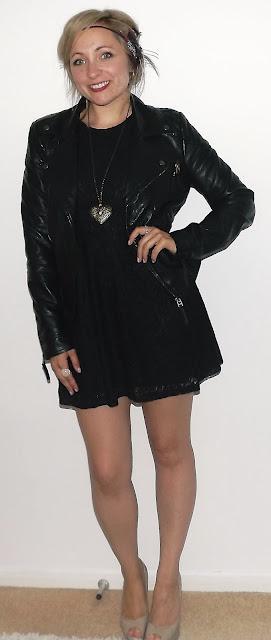 I know I said partially summery, and to be honest this is just a subtle hint.  I've gone down the road of black laced fabric in the form of a dress from Topshop lace cap sleeve tunic - £32.00,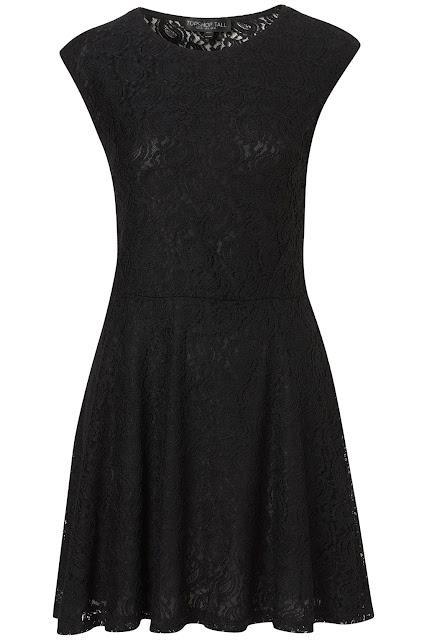 I've teamed it with my Miss Selfridge black seam detail biker jacket, and various accessories.  To keep it less Autumn looking,  I've added this seasons summer nudes with my
Miss Selfridge
patent peep toe platforms, nude chunky
Accessorize
ring and pale pink nail polish.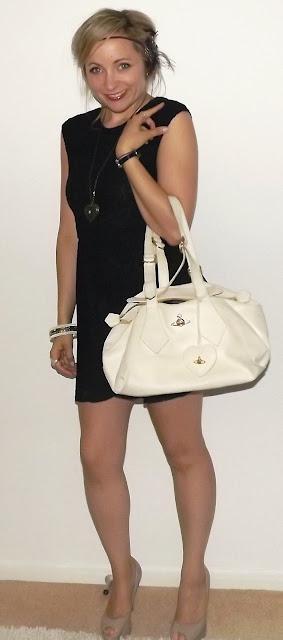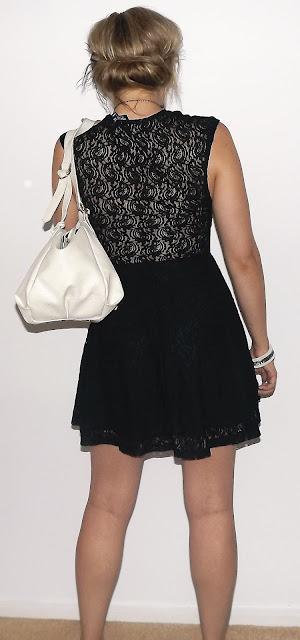 I teamed this piece with my
Vivienne Westwood
handbag to lighten the look up, along with a
New Look
long bronze pendant and
Primark
bangles.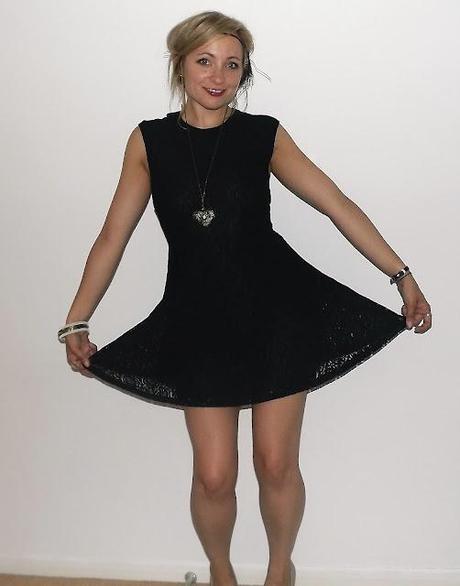 I said to myself this month I would try to be less lazy with my hair.  I'm absolutely terrible with it, It's either naturally wavey and down or it's thrown back in a bun.  There never usually is an inbetween!  I tried something new at the wedding I went to (my last post) and I have with this style piece.  I've used my
Pearl & Ivy
feather hair peice, which has warmth in its colours but also has some creams and nudes in there.  I popped the piece on my head and simply looped my hair around the bottom and pouffed it up.  It created a very elegant, yet casual look and took literally seconds.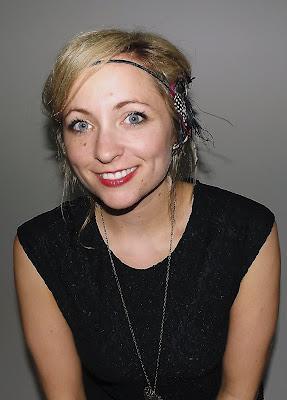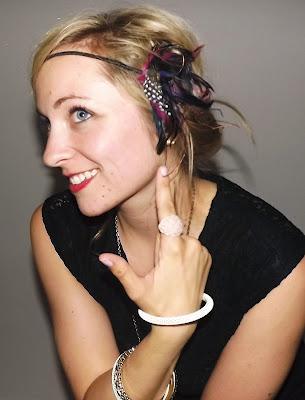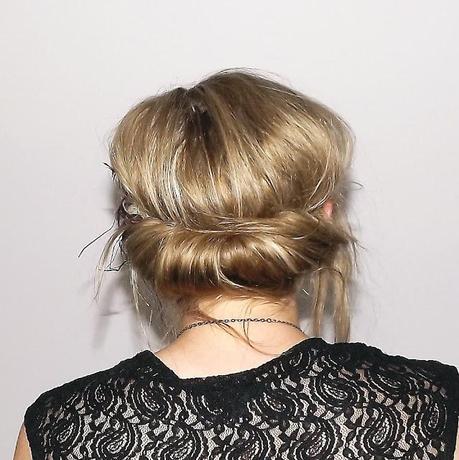 A look that could work in the day or at night.  If I was to wear this in the day, I'd just add some nude pumps and ta-da it could be a fabulous daytime look.  
How are you dressing for this 'inbetween' weather? Are you finding it hard too?!