I'm so thrilled the summer is finally here. I have officially changed my wardrobe over and all my emergency jumpers have been packed away... I'm even getting the typically British random tan lines. Get in.
In my summer wardrobe quest I have found the perfect summer item in the form of my new Topshop playsuit. It is one of those items that's a happy balance of something that can be dressed up or dressed down.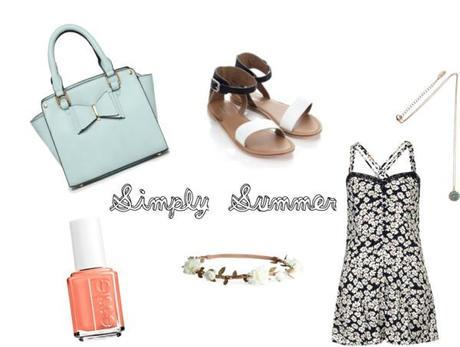 I was invited to one of my friends birthday BBQ's and so I wanted to find something I could be comfy in but also look quite fashionable.  I'm all about the festival hippy vibe at the moment so I adapted this look around my new playsuit.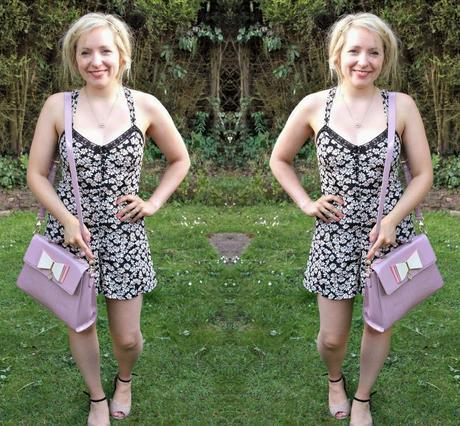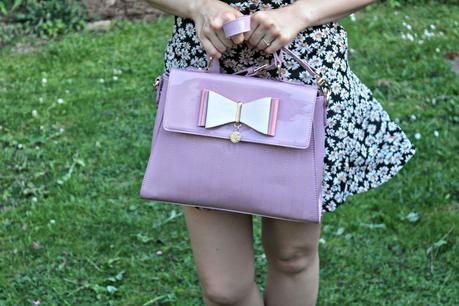 I loved the daisy print of the playsuit but particularly liked the lace and button details, both making it a bit different from others.  I have seen a variety of playsuit out on the highstreet but sometimes tend to find the cuts or fabrics really unflattering, so finding one that checks all the boxes is quite an achievement.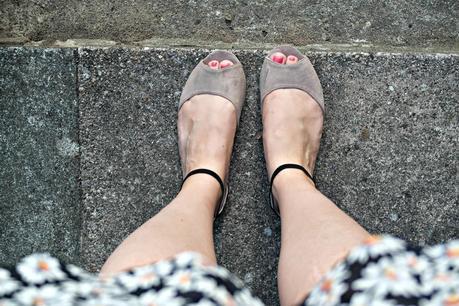 I added in my new LYDC patent lilac shoulder bag to provided a need splash of fun colour, plus anything that is in a pastel shade really makes me feel summery hence the coral coloured Bourgois nails.  This bag is ideal for going to something like a BBQ as it isn't huge Mary Poppins style but isn't tiny like a clutch, basically you can actually fit stuff in without losing it or having to leave it behind.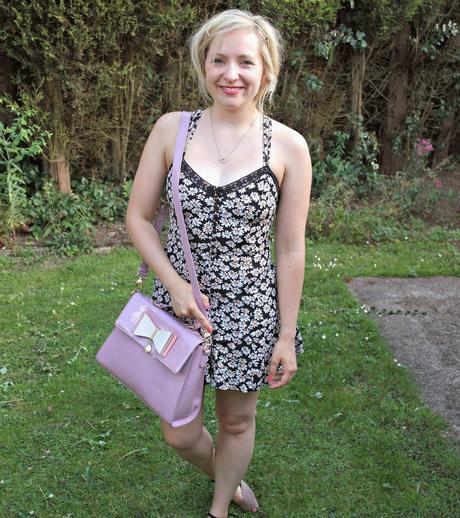 What I'm wearing
Playsuit - Topshop Daisy Lace Playsuit - £38.00
Bag - LYDC The Tolworth Shoulder Bag* - £29.00
Necklace - Topshop Pink Sparkle Flower Necklace - £6.50
Shoes - Primark open toe pumps - £8.00
I added a braided hairband in but I previously I've created a simple side plaitr and pinned it back, however personally for this look I prefer the hair off my face.  
The BBQ was awesome (I made the G&T cupcakes for it) and the playsuit really was the happy balance between being fun, summery and dressed up.  Plus I got a lot of good feedback about it!
Have you been to many BBQs whilst the British weather is behaving itself?

xoxo