2014 on Daisybutter is shaping up to be fashion-filled with plenty in between. This year I wanted to expand my content and become more interactive with the community that lurks around these parts, so I'll be introducing some of my best-loved ladies to fill up the gaps of the blog. While I play in Hong Kong for 10 days, let me introduce you to my gurrrl Jade from The Jade Aesthetic. She's a darn good egg...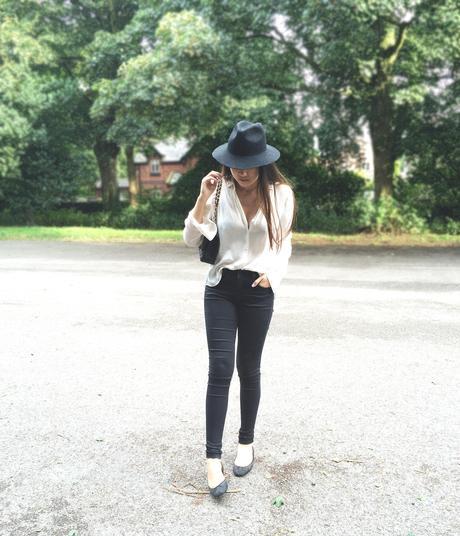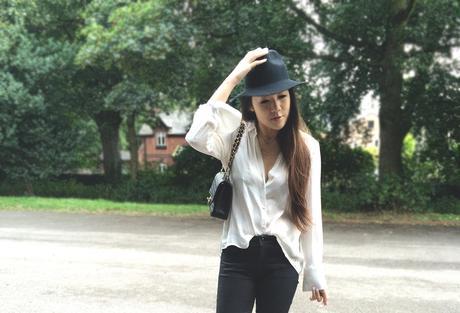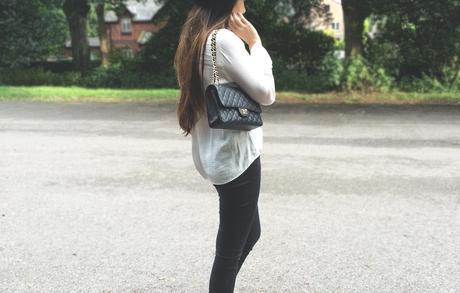 Zara shirt; Topshop Leigh jeans; Zara shoes; Topshop hat.
Whaddup, Daisybutter readers? This post might have caused you some confusion in your feeds because I am indeed of the oriental variety, but unfortunately, I'm not Michelle. I'm actually Jade, hopping over for a guest post from my own blog, The Jade Aesthetic.
I was asked for a classic outfit post and ohoho, have I got a classic one for you. Is there anything more classic than monochrome? Shirt 'n' jeans? And a touch of the big C? (*whispers* Chanel!)
The perfect, crisp white shirt is highly coveted by many and owned by few. But rather than joining this pilgrimage, I prefer to go straight for the slinkier jugular. (Read: cba ironing/feels like pajamas.) You know what I'm about to say; Michelle knows what I'm about to say; even my hamster knows: thank God for Zara!! The silk shirt you see before you is this season, so snap it up quickly! Every wardrobe needs a versatile shirt like this one. It feels and looks luxe but without a ridiculous price tag!
Tip:
hand wash silk clothes with shampoo to keep them in perfect condition.
Admittedly, the fedora was a bad call because it was, as a certain tubby yellow bear would say, a blustery day. But I couldn't help it, since it quite literally tops off the look. Fedoras get a bad rep on the internet for some reason but I am A-OK with kicking up my chicness a few notches just by channelling a hat rack.
A mahoosive thank you to Michelle for allowing me to grace the Daisybutter stage. If you liked my post, do have a gander at my blog here.
Fun fact #3597:
Michelle, the bloody genius, was the one who came up with my blog name!
- Jade x