I want to hibernate... I want to hibernate!  I know I can't, but I really cannot stand this weather and quite frankly if I had the choice again I'd be off soaking the sun up like my boyfriend suggested.  Dammit.  Nevermind we're all in it together but I've really struggled with what to wear whilst it's chilly, but also feel good in what I do head out in.  
In this style post I've just popped together a casual outfit, fit for a trip to the shops or maybe coffee with the girls.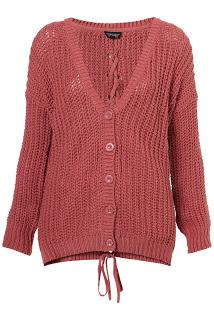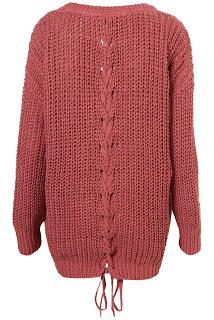 I love big chunky knitwear especially ones that are warm in colour, so I've added one of my fave cardigans from Topshop.  It is the Topshop Knitted Lace Up Back Cardi and if you like it, you'll be thrilled to know it was £40.00 but is now in the sale for only £20.00.  
Under the cardigan is a little black vest top, for the bottoms I've simply added some classic blue jeans, and for the extra spice of the outfit I've thrown in some very cute wedge metallic trainers.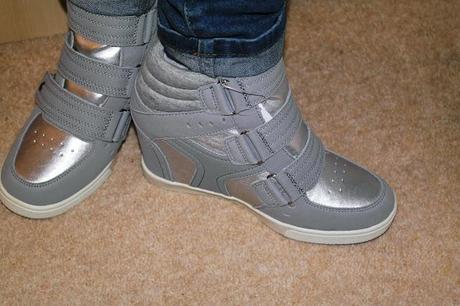 Next Grey Matallic Concealed Wedge Hi Tops - £55.00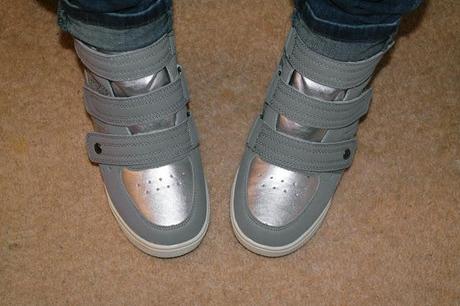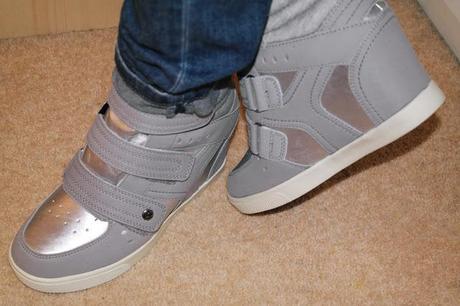 I know this kind of footwear is a bit like marmite, you truly either love them or hate them.... me I love them because I can walk in them, gain some height and that's a hands down winner for me!  The ones I've gone for are from Next and are part of their The Fit Shoe Range from Davina, basically what that means is that these wedges increase 5% of the calf muscle activation with every step you take! So it's tone, tone, tone whilst looking long legged and fabulous!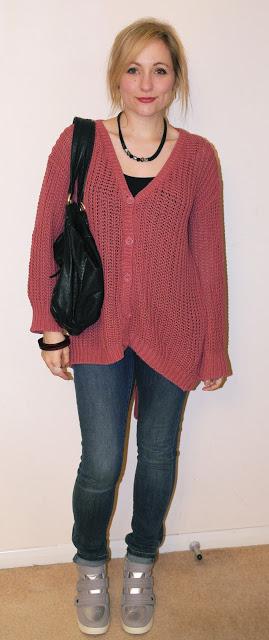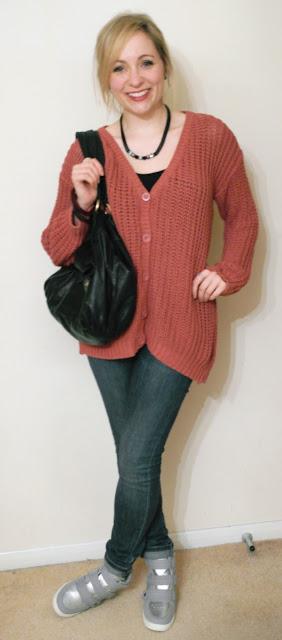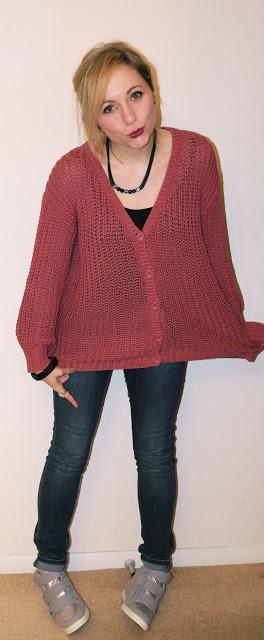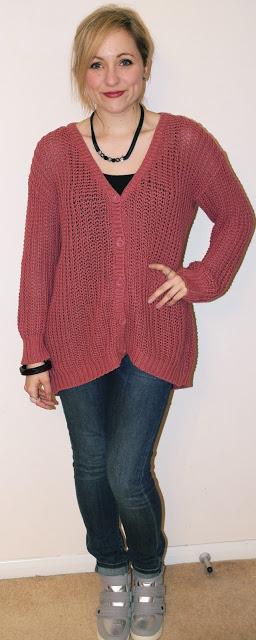 There are various kinds of shoes in this range that will tone your legs whilst you look fashionable.

I can't tell you how comfy they were, I wasn't sure initially if I'd be so comfortable but I truly did feel like I had gloves on my feet and the fact they made me taller was an extra bonus!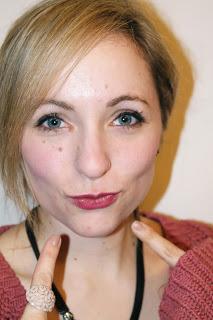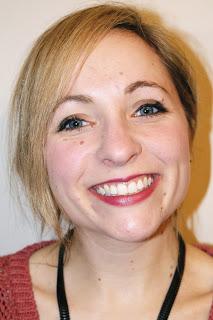 I know I don't usually post much about the make up I wear, but more recently I've headed for warmth with my look and so I'm sharing it with this ensemble.   I adore some of the products from Pixi and POPbeauty mainly because of how good they look on quite pale skin - they immediately give it a natural glow, without being over powering.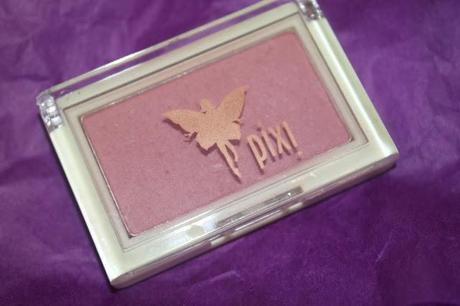 Pixi No4 Rosy Rouge Beauty Blush - £16.00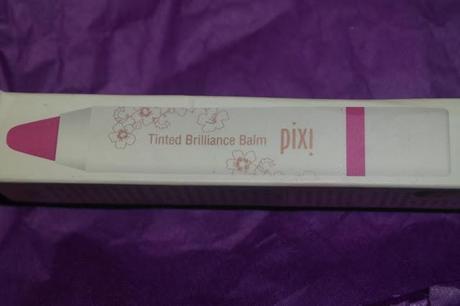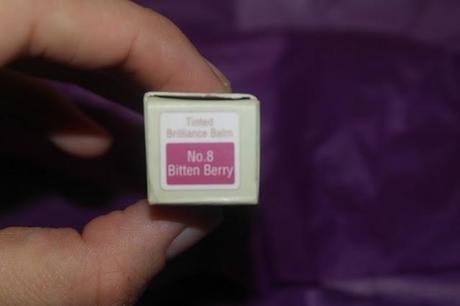 Pixi Bitten Berry No.8 is my make up bag must! This color is simply amazing.  I love a berry tones anyway, but as a lip color... it really makes you stand out, without being so alarming as wearing a vibrant red.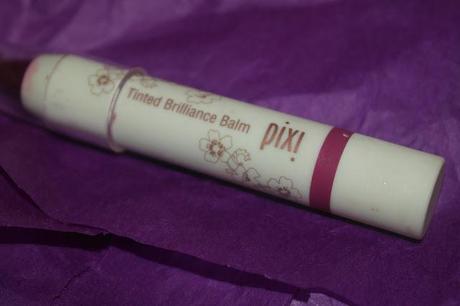 Pixi Tinted Briliance Balm No8 Berry Bitten - £12.00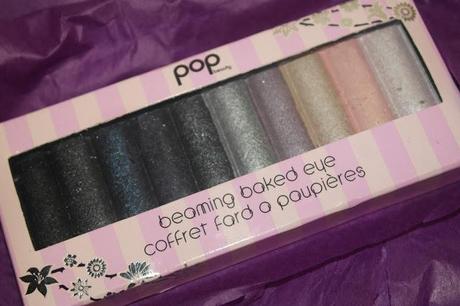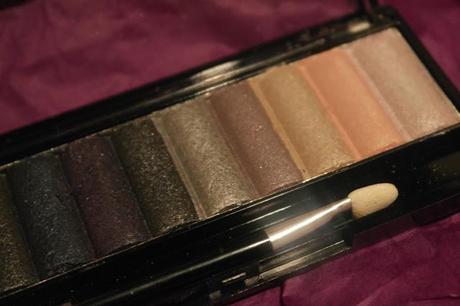 POP Beauty Eye Shadow
I then have been using this POPBeauty eyeshadow set.  This is the ideal companion if you love to blend your colours, or like me love to vary your smokey sultry eyes. 
There you have it my 'Casual Day Out' look for this February.... soon Spring will be here and we'll be skipping a long fields in floral prints dreaming of the summer!
What are you wearing this February? Are you being optimistic with your colours and fabrics?

xoxo