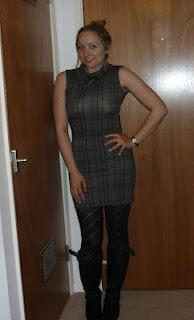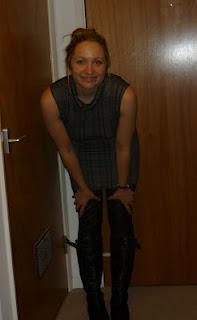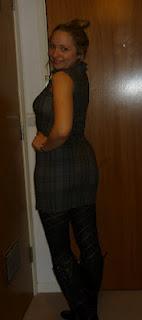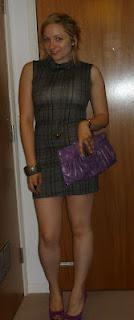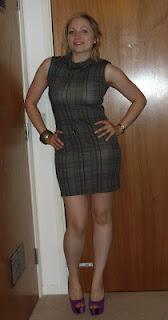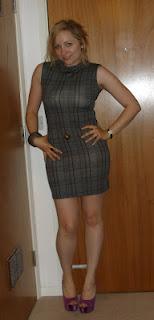 What a week I've had. With weddings, big parties and holidays coming up... I've totally learnt that I need to save my pennies! With this in mind I looked at my big penny pincher, my wardrobe! My first thoughts were, can you have an outfit to wear by day and at night?  It would save so much money investing in more versatile pieces.  In this post I've done just that....
What I'm wearing:
Fresh flames Grey Checked Polar Bodycon -
£28.00
Day look:
For my day look I've added some beautifully made Gabriella - Agnes tights from the equally fabulous Angels Wish List (check out their lovely underwear and sexy hold ups), black topshop boots, to keep it super casual I'd add a satchel and an oversized cardigan.  Ideal for a day shopping.
Night look: For my night look firstly the legs are out.  You can add dark tights if you don't want to be too leggy! I've added purple accessories of my platform Carvella heels, bronze vintage heart necklace and a Suzie Smith purple clutch. Perfect for drinks with the girls!
What do you think?

xoxo