via Ammo Land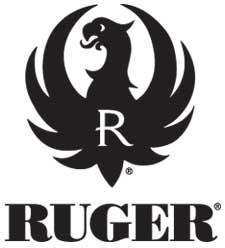 Sturm, Ruger and Company, Inc. (NYSE: RGR) is proud to announce that it has donated $279,600.00 to the NRA as part of Ruger's "Million Gun Challenge to Benefit the NRA" campaign.
Ruger is trying to make history by selling one million firearms to the commercial market in a 12-month period, and is pledging to give the NRA one dollar for every gun sold during that time period with the goal of donating $1,000,000.
At the close of the first quarter of the challenge, Ruger has already achieved nearly 28% of its one million gun goal.
"With the help of our loyal Ruger customers, we are helping to preserve our second amendment rights by donating up to $1,000,000 to the NRA. We appreciate the support of every gun buyer that has chosen to buy an American-made Ruger firearm; together we are making a difference in the effort to protect our right to bear arms," [Ruger President and CEO Mike] Fifer concluded.
In order to achieve their lofty goal, the Sturm Ruger Co. is depending on "the help of [our] loyal Ruger customers." Does anyone think that's limited to lawful and responsible people? I don't. I would expect that the market-savvy sales managers at the company know very well that many of their guns end up in criminal hands. Not only do they know this, they encourage and facilitate if by supporting the NRA, who in turn lobbies for gun policies that ensure this terrible cycle.
Who benefits? Individual gun owners benefit by having the least possible restrictions, criminals benefit by the inexhaustable source of guns flowing from the manufacturer through the legitimate owners and into the black market, and last but not least, the gun manufacturers benefit by making record sales.
Responsible people would be ashamed to participate in this cycle of death.
What's your opinion? Please leave a comment.