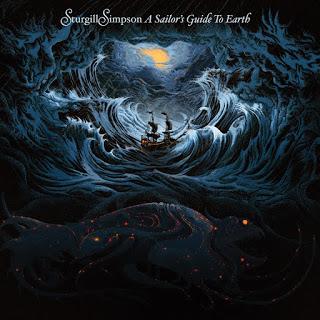 Ahoy waveriders!Have you ever needed a push, or two, or three from someone you know or trust in order to discover some music/movie/book/etc. that is right up your alley?The rest of this write-up will clearly show that I have experienced this very situation.Now let's talk about an artist named Sturgill Simpson.
For two and a half years I had been reading sparkling reviews and hearing from reliable sources about this amazing music being produced by one Sturgill Simpson."He's saving country music," they said."You've got to listen to these songs!You'll love them," they told me.A slew of people took notice and bought his 2014 album Metamodern Sounds In Country Music.Some of my fellow Ripple Effect writers listed the album in their year-end Top 10 lists.After all that did I take the time to investigate this music?Nope.Not me.I filed the information away and told myself that I would get around to hearing what others were raving about later.Fast forward to 2016.
One day while shopping in Target, a major department store chain in the US for those that might not know, I perused through the dwindling CD section and was drawn to one album in particular thanks to the cover art.Interestingly enough the album in question turned out to be A Sailor's Guide To Earth, the latest release from one Sturgill Simpson.Huh?My memory banks quickly reminded me how this artist came highly recommended so I made the purchase.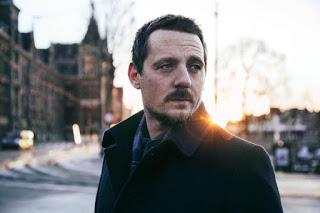 Well, well, well.Wouldn't you know?My compatriots were right!This album is amazing!It's also kaleidoscopic in terms of musical scope.What do I mean by that?I'm glad you asked.Overall I like to sell A Sailors... as outlaw country mixed with Motown horns.No, really.The Dap Kings of Sharon Jones And The Dap Kings fame (R.I.P. Ms. Jones) just so happen to be the horn section adding the swing, soul, and funk to these compositions and the combination of sounds is awesome!
Outside of the tracks featuring the horn section there are also the delicate and earnest ballads "Oh, Sarah" and "Breakers Roar". Falling more into the Southern rock template is the insistent "Brace For Impact (Live A Little)"."Sea Stories" reminds me very much of a Waylon Jennings song and that's absolutely fine.Last but not least there is a fantastic cover of Nirvana's "In Bloom", where Mr. Simpson takes the original song and easily makes it his own.
Waveriders.Folks.My friends.Don't be like me.Don't wait years to check into the music of Sturgill Simpson.A Sailor's Guide To Earth is an album that will enrich your listening life right now!Pick up your copy today, listen and become a fan like me, and then recommend the album to somebody else.It's the right thing to do.
-Penfold