Oh amazing Prague.  Touristy, yes...but very much worth it.  The architecture and history is so inspiring.  It's the largest city of the Czech Republic, 14th largest in Europe, and historical center of Bohemia.  It's population is about 1.3million.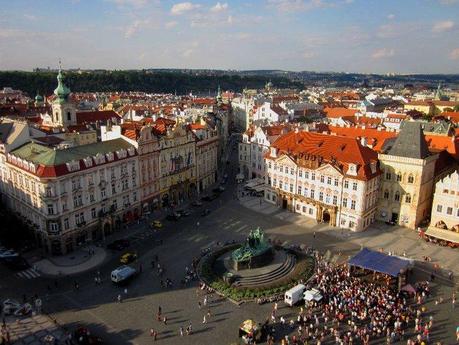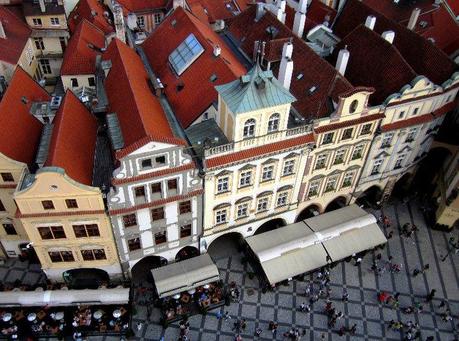 The lively and beautiful Old Town Square.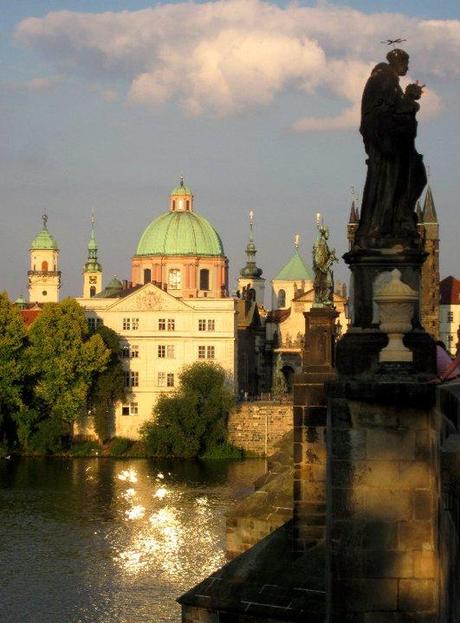 A view from the Charles Bridge, a big tourist spot in Prague.  It spans the  Vltava river.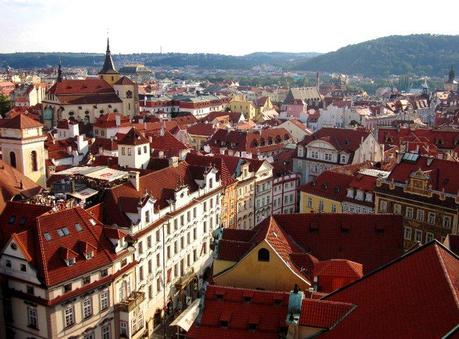 All of the red rooftops are so beautiful.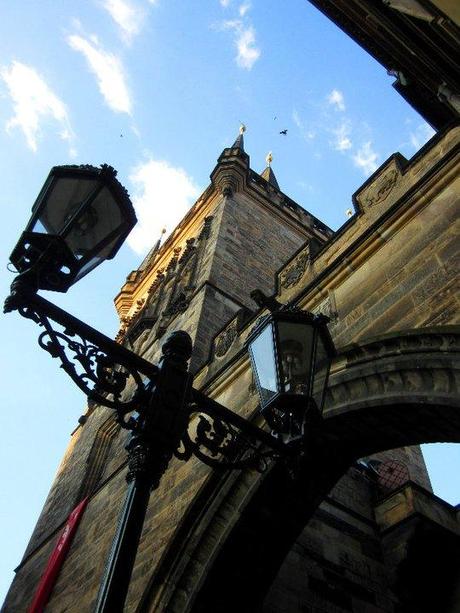 One of the bridge towers of the Charles Bridge.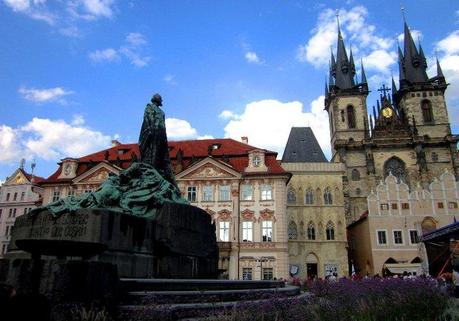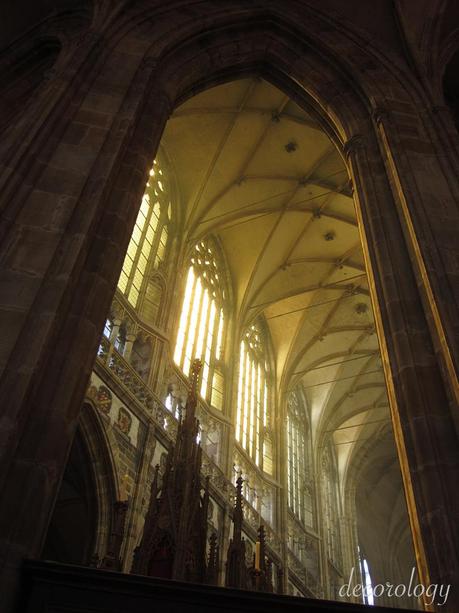 The gothic St. Vitus Cathedral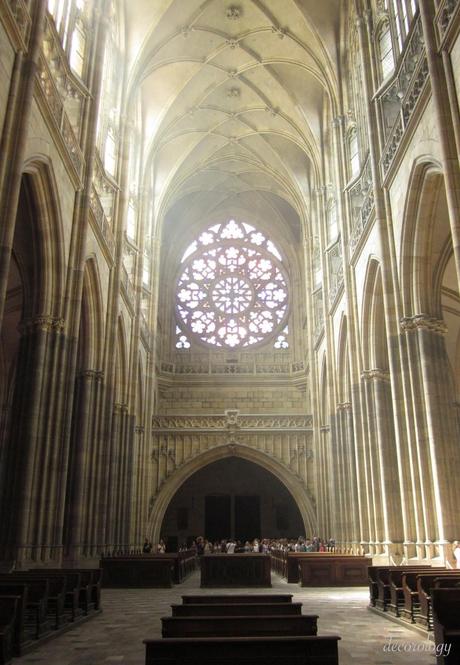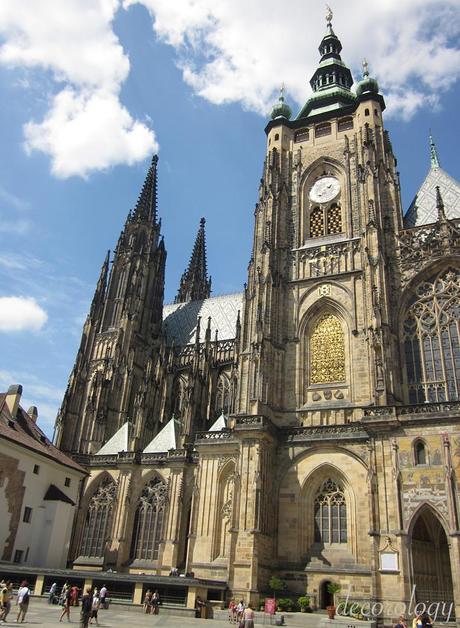 The Cathedral's exterior.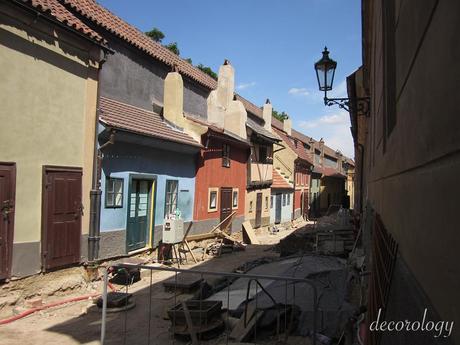 Sadly, the Golden Road was closed, and I had really wanted to see the tiny historical houses.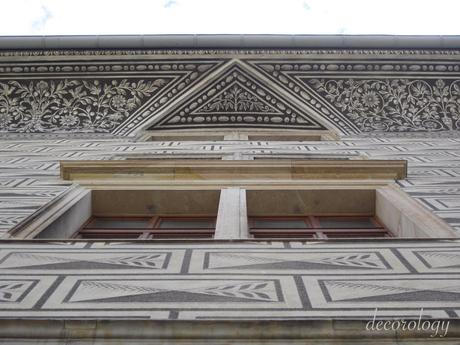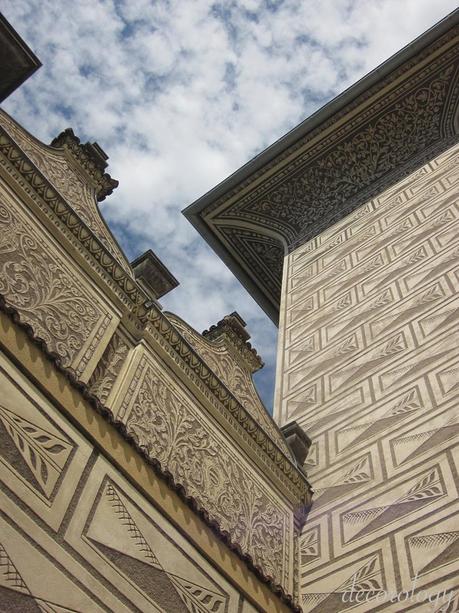 Beautiful facade's abound in Prague

Prague's Astronomical Clock was first installed in 1410.  It's the oldest one still working.
These pictures don't begin to give justice to the beauty of Prague.  Definitely put it toward the top of your list of places to visit!
Thanks to wonderful future hubby for all of the fantastic photography he did during our trip!
Here's that list again of all my posts from our travels that I've posted -

Spain
•Introduction to my European backpacking trip and a list of places we visited
• Galicia - Baiona and Isle de Cies
• Galicia - the coast, some charming vineyards, and Pontevedra
• Santiago de Compostela and gorgeous hidden beaches
• Gorgeous mountain lakes of Picos de Europa
• Stunning mountains - Picos de Europa
• Bilbao and San Sebastian
• Beautiful Barcelona
• The amazing Sagrada Familia Cathedral in Barcelona
• Art Nouveau dream house by Gaudi in Barcelona

Italy
• Not to miss - the gorgeous rocky coast of Italy's Cinque Terre
• More from my summer traveling Europe - amazing Rome
• From my summer in Europe - amazing Pompeii
• Turquoise ocean and vineyards on cliffs - the amazingly stunning Amalfi coast
• My Summer in Europe: Pictures from lovely Florence, Italy
• Enchanting Siena
•Venice
•Lake Como, Italy
Switzerland
•Jungfrau region, Switzerland, Part 1
•Jungfrau region, Switzerland, Part 2
Germany
• One of my favorite cities from my European backpacking trips - Ulm, Germany
• Lake Constance
• Cute HOUSE Overload - the charming medieval homes of Germany's Romantic Road
• Regensburg, Germany, and Salzburg, Austria  
Austria
• Salzburg
• A charming lakeside village, Hallstatt
• Beautiful Vienna
• Kunst Haus Wien in Vienna
Hungary
• Budapest Part 1
• Budapest Part 2