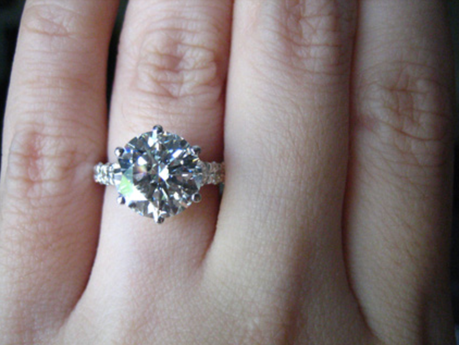 Another fabulous upgrade? Yes, please! This Throwback Thursday we are featuring this fabulous engagement ring upgrade posted to Show Me the Bling forum by BlingItOn in 2008.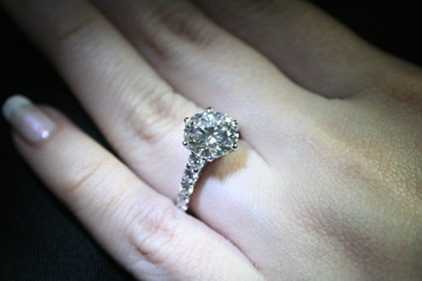 There are a number of pictures showcasing this stunning ring. We chose this beauty because that 3.01 center stone made our jaws drop. On BlingItOn's 3.5 size finger, this stone looks massive! You can imagine that she would be doing the exaggerated hand gestures that many of us are guilty of when we get a new ring, but she also created an incredibly personal and right hand ring that she was wearing too. I hope that she became a serious hand talker because these rings need to be seen!
THE STATISTICS
Engagement Ring
Set in 18K White Gold with 0.66cts of F Colored Diamonds on the Shank.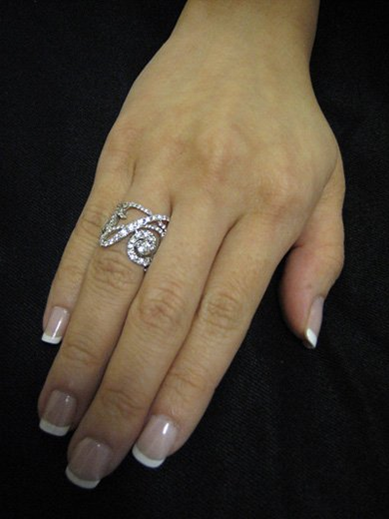 Right Hand Ring
1 Diamond of 1.08Ct
3 Diamonds of 0.38-0.40Ct each
1 Diamond of 0.20Ct (A gift from Mum for her 21st Birthday)
The Setting consists of 2.5 Ctw, F Color Diamonds.
"I had some loose stones on hand and wanted to design ONE Ring that could house all of these loose stones because most of them were taken from a Ring given to me from my Mother-in-Law. I wanted this Ring to be meaningful, so I designed the Ring myself, with my DH and my own Initials in mind, sealed with a Heart." -BlingItOn Comments on her RHR
Mesmerized by the sparkle and jealousy is an understatement.
Thank you for sharing your amazing jewelry with the PriceScope Community.
Let us know what you think of these stunning upgrades in the Comments section below.
Written by Kayti Kawachi