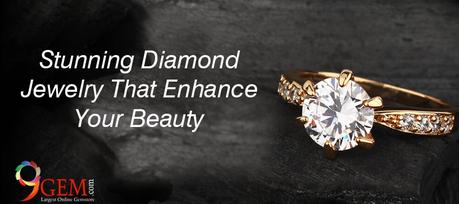 Stunning Diamond Jewelry That Enhance Your Beauty
Diamond jewelry is a woman's best friend and certainly, it enhances the beauty of the wearer manifold. However, there has been a change in the style and trend these days as women prefer minimalistic designs, which could be both their office and home wear. However, let us not ignore the bridal and heavy jewelry for special occasions.
Here Are A Few Choices Of Diamond Jewellery
Diamonds Set On Gold
Ideal for weddings or anniversaries gift, these jewelry pieces are among the most opted for among women with class. Available in various designs, there are minimalist designs that make it a choice among the working women too. If you like 'subtle', get a solitaire surrounded by diamonds, accompanied by a gold chain. You can accompany it with danglers or diamond and gold tops to match your personality.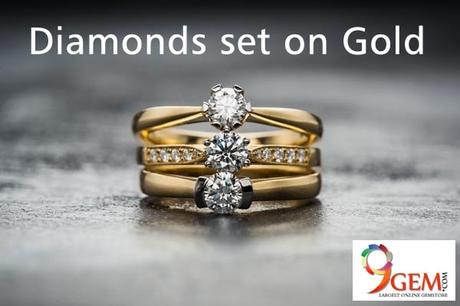 Diamonds and Gold Jewellery
However, while choosing the best designs, ensure that the stones are secured perfectly, otherwise, they may fall off. If you are worried about the price, choose smaller diamonds. If you are looking for something that you can wear at the office and at home, choose designs that are light but visible. Ask for latest and trending designs that may help you stay ahead of the league.
Diamond on Silver
Silver is a choice of today's woman and coupled with diamond, it takes your beauty leagues beyond. It is not just easy on pockets, but also looks good on all the outfits.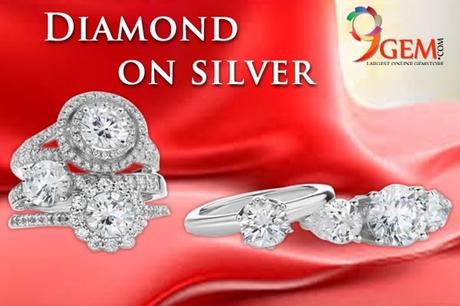 Diamond and silver jewellery
It is noteworthy that silver compliments the diamond beautifully. Choose a diamond pendant or an array of a colourful precious stone that can be mixed and matched for the best effects.
Rose Gold And Diamond Jewellery
One of the most tried and loved jewelry combinations, the rose gold with diamond is even liked by celebrities and stars.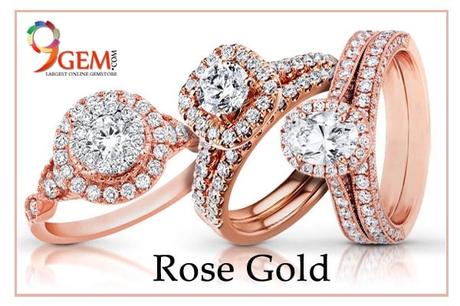 Rose gold diamond jewellery
A perfect match to the Indian skin tone, the color gives an out of the world appeal to the wearer. Team it up with spiral chains and get the trendiest look of the season.
Platinum Threads
Platinum is expensive but beautiful too, just like the diamond. And both of them together creates history. Most platinum and diamond designs are sleek and can be carried off even with formal wear.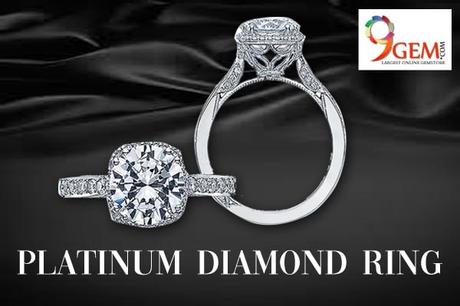 Platinum diamond jewellery
The best way to style yourself would be to team the platinum and diamond chain with diamond studs. If you want a little more jazz, add a single diamond bracelet or bangle to go with your outfit.
Pearl And Diamond
Although a very rare combination, the charm of the pearl gemstone and the dazzle of the diamond ensure that your beauty is magnified by aeons. Choose a matching necklace with earrings and you are good to go to a party.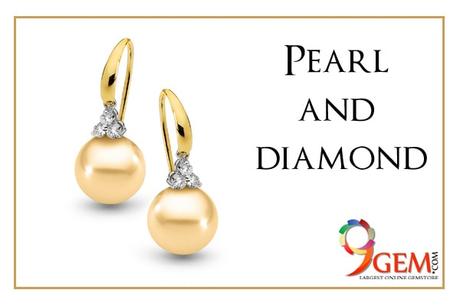 Pearl and Diamond Jewellery
An epitome of romance and love, diamonds are great for gifting your loved one. Buyers usually connect to this sentiment and sellers harp on this. Whether you buy diamonds online or from retailers, ensure that a certificate of authenticity is provided to you, without which the diamond is useless.
These certificates prove that the diamonds are not lab-grown and are natural. Although lab-grown diamonds have absolutely no difference with natural gemstones, except for the place they originate from, natural diamonds speak of a classic enigma.
You can also say diamond is women's first choice in jewelry because it enhances the beauty and symbol of class