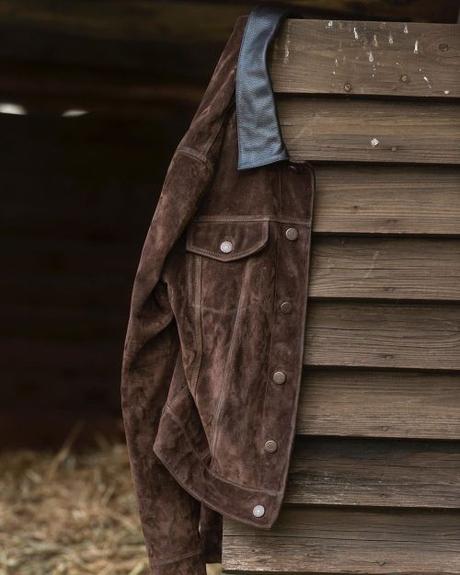 For many people, tomorrow will be a day of frenzied shopping, deal hunting, and hemming and hawing. To help readers make the most of the promotions, I'll have a list of Black Friday sales over at Put This On. The list will be published on Friday morning and then continually updated until the end of Monday. I'll also have a shorter, more manageable list of my favorite stores here.
In the meantime, I thought I'd share eleven things I bought earlier this season that are now on sale. Some of these things were purchased months ago, so I can say a little about how they fared. Admittedly, the list leans casual — and there's a lot of workwear. But if Japanese tidying guru Marie Kondo can now sell merch, I can talk about how much I love workwear on a blog originally rallying for its death. Here are eleven things I liked enough this season to purchase – from Blundstones to Balmacaans – and are now available for a little less money.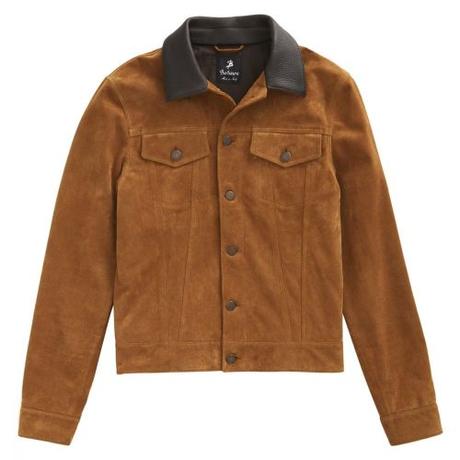 Barbanera Suede Trucker Jacket ($592)
Over the summer, I met up with George Wang and Peter Zottolo for drinks in San Francisco. Peter showed up in this incredible looking, vintage Ralph Lauren suede trucker jacket, a black Bryceland's denim Western shirt, and a pair of black COF Studio jeans. I liked his outfit so much that, a month later, I bought this suede trucker from Barbanera. I was a little unsure of the fit at first. The sleeves run a bit slim, and the cuff had a habit of catching on my wrist when I tried to slip off the jacket. But the leather has comfortably broken in with wear. Plus, I like the broader shoulders and tapered body fit.
Most of all, I like how the jacket feels a little cooler than your standard denim trucker and gets you out of the denim-on-denim conundrum. The contrast leather collar looks distinctive and stays cleaner than matching suede, which otherwise can attract dirt and oil from your skin. It's rugged without feeling costumey, suitable for going out to bars, and has that better-with-age quality I love. I bought mine in tan, but it's also available in dark brown and black.
Available at Barbanera and The Rake, the second of which is a sponsor on this site. Note, The Rake offers free shipping and returns, even on sale items and international orders. Barbanera is also starting a sale tomorrow, although I don't know how much this item will be priced,.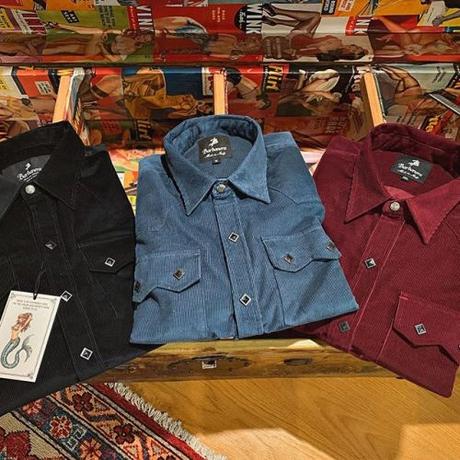 Barbanera Corduroy Western Shirts ($145)
Another one from Barbanera. These sawtooth Western shirts, which feature diamond snap buttons and a concho-style top-button, are made from plush corduroy. They come in a variety of colors – black, navy, and burgundy – but the light blue one pictured in the middle is made from a slightly softer, Italian velvet corduroy. I like them for their slightly sleazy style. They go well with that suede jacket mentioned earlier, along with slim jeans and side zip boots. Barbanera's Instagram is full of inspiration for this sort of thing. 
Again, available at Barbanera and The Rake, the second of which is a sponsor on this site. The Rake offers free shipping and returns, even on sale items and international orders. Barbanera is also starting a sale tomorrow, but I don't know how much these shirts will be priced.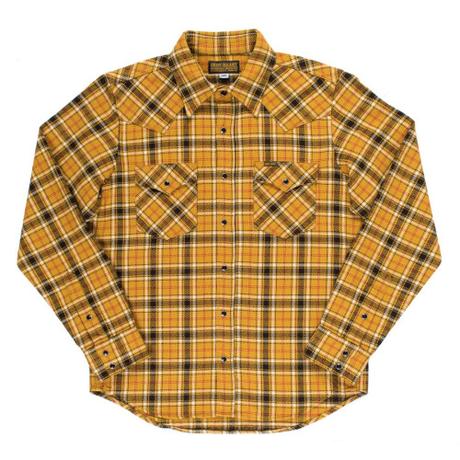 Iron Heart Brushed Flannel Shirt ($270)

Iron Heart's Ultra Heavy flannels are made from a thick 12oz cotton fabric and double-brushed inside to give them a kitten soft feel. They're so good at trapping heat and blocking wind, they almost feel like a portable electric blanket. Believe me; I also think $350 for a flannel is ridiculous (or $270 on sale). I sometimes wonder why a shop such as Tractor Supply doesn't sell something just as practical and well-made for cheaper. Until then, I'm happy with this purchase. I've worn my green Iron Heart flannel so much this past year, I had to get another. I do find, however, that the Western-style pairs better with motorcycle jackets, ranch jackets, and truckers. For chore coats and deck jackets, I recommend getting the more basic work shirt design. Just size up, as these run slim. 
Available at Canoe Club. Take 25% off with the code BLACKFRIDAY2019.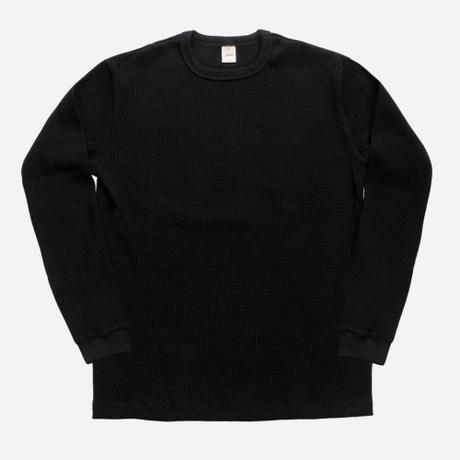 3sixteen Waffle-Knit Thermal ($63)
For those biting cold winter days, 3sixteen's heavyweight thermals can make for a warm insulating baselayer between you and your flannel (so long as your shirt isn't overly form-fitting). The pullover is made from a thick 12oz waffle-knit cotton, which is almost double the weight of most thermals. It also has a triple-needle coverstitched never-sag collar that stays tight around the neck over extended wears. Just consider sizing up. 3sixteen's thermals run pretty slim, and they shrink about an inch in the chest upon their first wash. The thermal comes in a natural cream color and pitch black. 
Available at 3sixteen. Starting tomorrow, you can take 10% off sitewide with the code BF2019. There will be no exclusions, not even on third-party collabs such as Viberg. Additionally, 10% of this weekend's sales will also go to Exodus Transitional Community, an NYC-based nonprofit helping people who have been affected by the criminal justice system transition back into society.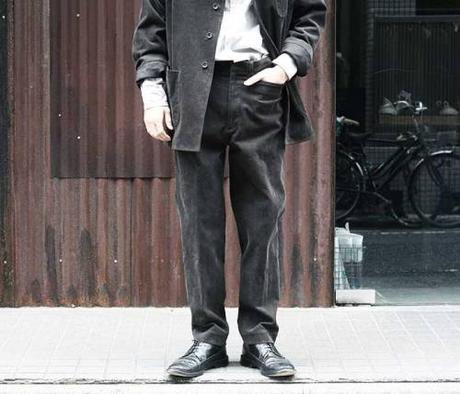 Kaptain Sunshine L-Pocket Corduroys ($276)
I wasn't even looking for cords when I purchased these from Kaptain Sunshine. But having worn black jeans so often, I decided to pick up a pair to switch things up every once in a while. Turns out they're great. Kaptain Sunshine's cords are a little higher in the rise and fuller in the thigh than the five-pocket cords you'll find elsewhere, but they're casual enough to not feel like tailored clothing. The scalloped L-shaped pockets are a nice touch. The fabric also has a crisp, dry hand, and the corduroy has a short nap (in other words, these don't feel plush). I've been wearing mine with a purple Chimala t-shirt, dark green Robert Geller bomber, and black Margiela boots. I like them so much, I've been thinking about getting another pair in wheat tan. Be sure to size up, as these run very slim in the waist.
Available at Namu Shop, a sponsor on this site. Take 30% off with the checkout code TURKEY. No Man Walks Alone, another sponsor on this site, also has the same model in other colors. Theirs are on sale for $292.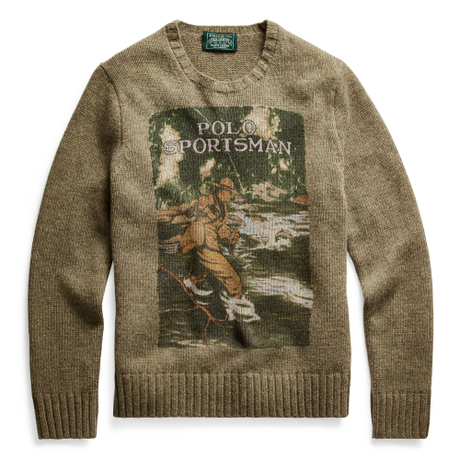 Ralph Lauren Polo Sportsman Sweater ($113)
This Polo Sportsman sweater is an old 'Lo Head favorite. Initially released in the 1990s as part of Ralph Lauren's legendary Polo Country line, these sweaters have passed from hand-to-hand of vintage Polo obsessives for the last 25+ years. I've always loved the design, which references those old and romantic illustrated covers of Field & Stream and Outdoor Life. So I was also pretty happy to see it re-released this season. The new version is soft but sturdy, and comfortable enough to be worn against bare skin. It pairs naturally with field jackets, waxed Barbours, and most Americana. If you have a soft spot in your heart for that old 'Lo look, as I do, it's also pretty good for reminiscing.
Available at Ralph Lauren. Take 40% off orders over $125. Sweaters can be discounted an additional 10% with the code THANKFUL.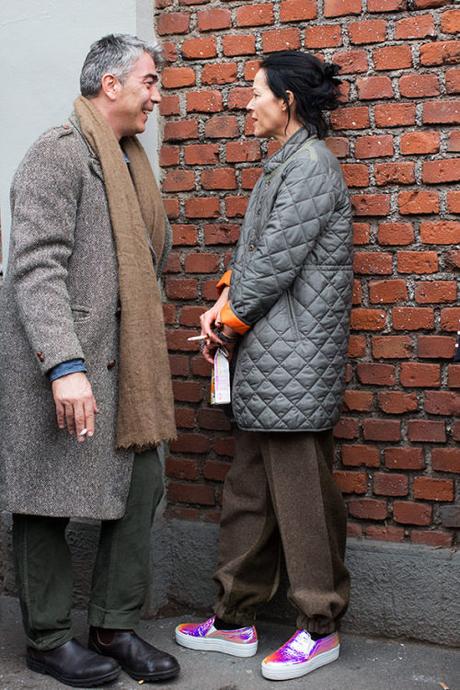 Black Blundstone Boots ($165)
A couple of years ago, I started seeing Blundstones pop up in my Bay Area neighborhood. Superficially, they're a workwear version of a Chelsea boot. Made with wide elasticated gussets, rugged leathers, and slip-resistant TPU soles, Blundstones were originally a favorite of Australian workers and farmers. Nowadays, however, they're a style signature of the occupationally hip. I admit they're having a bit of a moment again after the whole boho-hippie look that peaked in the early aughts. But I like them for their chunky silhouette and how well they finish a workwear and campcore outfit. They're also affordable and make for great rainboots. Get the all-black version. It's the best colorway.
Available at Nordstrom. You'll also get a $25 gift card when you spend $125, a $50 gift card when you spend $250, and a $100 gift card when you spend $400. If you decide not to use it, I find you can sell gift cards on eBay for about 90% of their value, which brings the price of these boots a bit lower still.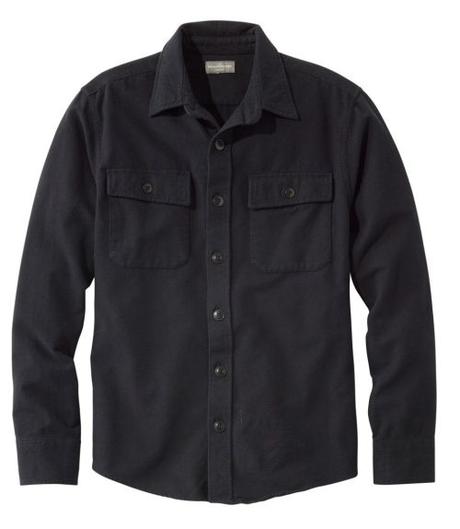 LL Bean Chamois Shirt ($56)
Black shirts can be surprisingly useful — so long as they're not crisp poplins. A black chamois, such as this one from LL Bean's slim-fitting Signature line, can be layered under any workwear jacket in olive, tan, or blue. It pairs well with black or blue denim, tan chinos, or olive fatigues. Like gray flannel trousers, it visually fades into the background and allows whatever else you're wearing to take center stage. The problem with most black shirts is that they're too crisp and shiny, and associated with guys who are trying to make their tailored clothing look "edgy." But a soft, brushed chamois shirt such as this one has no such associations and will absorb light rather than reflect it. 
Available at LL Bean. Use the code THANKS20 for 20% off.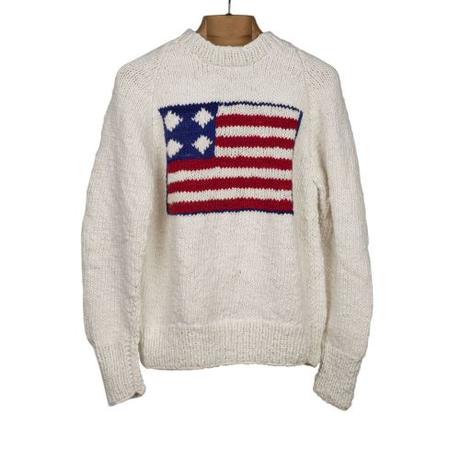 Chamula Flag Sweater ($292)

Chamula's flag sweater is a riff off of one of Ralph Lauren's most iconic designs, a flag-motif knit that has been offered every season for as long as I can remember (that version is also on sale for $134). Ralph's version is made in America, which feels apt for such a patriotic garment. But with all the talk of nativism and the US Southern border wall, I like that this Chamula sweater was designed by a Japanese man living in California, and then knit by native craftspeople in Mexico. I bought it partly because election year is upon us, and partly because, even as a Canadian, I love this country. As a handmade knit, it also seems a little cooler than the Ralph Lauren version. Plus, it does the critical work of keeping you warm. I recommend sizing up. 
Available at No Man Walks Alone. There's a storewide sale, where you can take up to 30% off select items. Prices are as marked.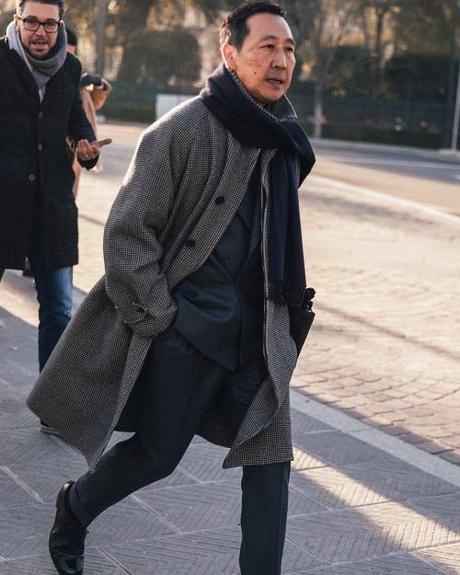 Camoshita Balmacaan Coat ($609)
I'm cheating a little here. I bought this Camoshita coat earlier this season, but unlike the other items above, I returned it. Not for any good reason, however. The coat is slightly oversized and roomy. It hangs beautifully and swishes when you walk. I also love the easy-fitting, raglan sleeved Balmacaan style. But the collar doesn't look good flipped up, so you have to wear it like the model on Trunk Clothier's Instagram (they're also carrying the coat this season). At nearly $1,500, I figured I would wait to see what else comes along. Michael Hill at Drake's tells me they're working on a brown-cream, glen check Balmacaan made from a uniquely textured cloth, which will be released next fall/ winter. I'm excited to see how that one will come out, so I returned this Camoshita. At $609 for such an excellent Balmacaan, however, I may end up regretting the decision. 
Available at Moda Operandi. Take an extra 30% off sale items with the checkout code X30. Note, since Josh Peskowitz took over as the site's men's fashion director, their selection has been amazing. It's worth browsing around. Check out the selections for Lemaire, Margiela, and RRL.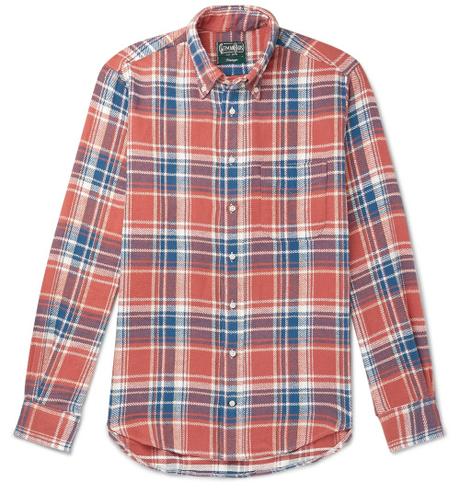 Gitman Vintage Pink Flannel Shirt ($157)
I've been hunting for the right pink flannel shirt and finally landed on this one from Gitman Vintage. There's nothing really to it other than I think the color goes well with blue jeans. The button-down collar points are long enough to express a full roll. The yarns are nice, thick, and slubby, which give the shirt some texture. The shirt is also just the right length to wear tucked or untucked, although I mostly wear this tucked. I like how the Americana style can be worn with everything from trucker jackets to casual sport coats. Drake's, RRL, and Proper Cloth also have some good pink flannels this season, if you're looking for alternatives. 
Available at Mr. Porter. Take 30% off at checkout.