Over the last 12 months or so the students have had their fair share of publicity. Some of their actions were, undoubtedly, justified and some not so much. The protests in London over cuts to education funding last year caused enormous amounts of damage and brought characters such as Charlie Gilmour to the front pages of the national press.
While many sought to bring their plight into public view by reasoned argument backed up by peaceful protest as a show of unity, some chose to take the opportunity to orchestrate mass disorder and to take any opportunity to attack those in authority, and especially the Police who were there to maintain order and safety.
Earlier this year we saw more significant and widespread disorder throughout much of the country following the shooting of Mark Duggan. London and many other cities burned over several nights of rioting, looting and borderline anarchy. The Police were there, but only in sufficient numbers after the second night of disorder. Even then, the officers that were holding the line were too thinly spread in many cases, and woefully equipped in more. Some were charging at groups of rioters six or eight times their number in only shirt sleeves and custodian helmets.
This time the public opinion swung toward the officers and away from the lawless thug elements that was at the center of the worst disorder. There were calls for Police to use more significant measures to protect the public and their property. There were mutterings of water cannon being brought over from Ireland, military mobilisation and other such actions.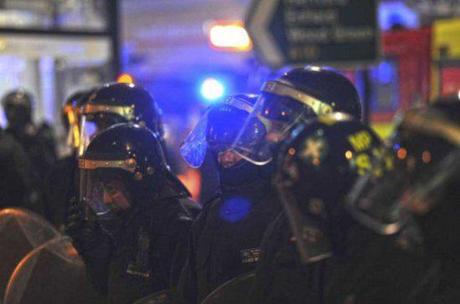 I was involved in some of the copycat disorder that echoed across the country have to admit that I felt the time had come for more robust stance on this type of criminality. I have long been a supporter of routine arming, even if that was only in the form of routine issue of tasers to front line officers. Despite the level of destruction, and the fact that it was clear the time had come for us to stop "Policing by Consent" and start enforcing the law, the fires were extinguished, the news crews went home and nothing changed (except for the fact that for several weeks the public were pleased to see us).
The problem with the London Riots, as they became known, was that I don't think anyone at the top of the tree appreciated (or was willing to admit to it) how quickly things could spiral out of control, and those of us at the bottom didn't realize how reluctant those same bosses would be in authorising the deployment of such things as rubber bullets (baton rounds for those in the know) despite the fact that there was, (certainly in the MetPol area) an authority allowing them to do so.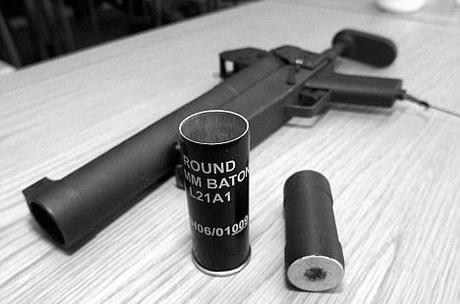 This week we appear to be in for another round of protests organised by the National Campaign Against Fees and Cuts. No doubt students and their smart-phones will take to the capital's streets and no doubt some will attempt to cause problems by initiating disorder, stirring up the crowds and attempting to initiate attacks on the Police and damage to property. With these types of incident happening every six months at the moment, those working to cause mayhem have been able to become more proficient in their organisation, and are able to work together regularly with the same people having created a defined collective identity.
If you put the same group in a familiar scenario repeatedly and they will always perform better after several attempts at the same task. This is the issue we, as Police, are facing this week.
Thankfully, some degree of forethought appears to have been stumbled upon and today we had the announcement that a small number of officers involved in Policing Wednesday's demonstration will have baton guns issued to them to assist with combating serious disorder or assisting colleagues in need of rescue (although they will not be in possession of officers policing the route).
Plans have also been drawn up to co-ordinate containment (widely known as kettling) of the protesters in the event that levels of disorder make this necessary. A tactic that was criticised by some in the wake of the previous student protests and branded as inhumane, dangerous and ineffective, but which worked perfectly well during non-violent events such as the Royal Wedding.
Commander Simon Pountain, who is running the Police operation, has stated that he will have 4,000 "resources" deployed on the demonstration and that he did not consider it inevitable that there would be significant disorder or criminal damage.
I will also be keen to see if there is any information from the Met about their intention to use (or whether there will be any post event disclosure about the use of) the controversial surveillance system recently purchased from Datong Plc in Leeds. The surveillance system can emit a signal over an area of up to an estimated 10 sq km, forcing hundreds of mobile phones per minute to release their unique IMSI and IMEI identity codes, which can be used to track a person's movements in real-time.
It is believed the system has the ability to remotely shut down mobile phones as well as allowing the Met to intercept communications such as phone calls and text messages by creating a false network which the handset would then connect to instead of its usual service provider.
Hopefully my suspicions will turn out to be unfounded and the protests will go off without incident. Although I have a feeling that the chances of this happening are about as likely as the government suddenly realising that Policing is an Emergency Service and not a business and giving us all our money back!
We shall wait and see…