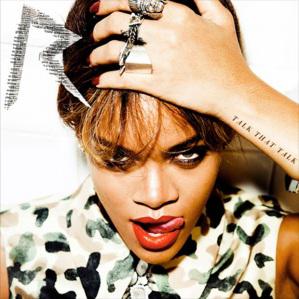 Photo Courtesy: prettymuchamazing.com
Rihanna released her sixth studio album "Talk That Talk" Nov. 21, 2011. Let me tell you…I was pumped.
When Rihanna releases an album, she typically talks about the important things in life. For example, Umbrellas, S&M and the dangerous game of Russian Roulette…all important factors in my life, as they should be in yours. Needless to say, I was looking forward to the wisdom of her sixth CD.
The first track released off this album was "We Found Love" = superb choice. While the song is upbeat, the lyrics tell a different and sad story. As for the music video, it showed the masses that RiRi is still in pain. I feel bad for the Chris Brown look-a-like…do you think he gets heckled on the street?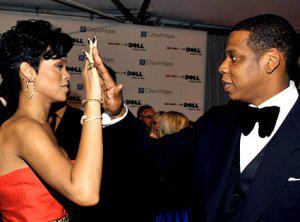 Photo Courtesy: eonline.com
Side note: I'll see you in hell Chris Brown!
When the album was released, I chose the songs that should be released as singles. I was seriously campaigning for "Talk that Talk" ft. Hova and was slightly disappointed when I heard "You Da One" playing on the radio a few days ago. Sad face.
After going through a period of denial, depression and recovery, I've have accepted "You Da One" as the second single, but realized that I don't have to like it.
My goal with this post is to start an Internet movement/revolution in order to get "Talk that Talk" ft. Hova as the third single off RiRi's album.
Here are some reasons why:
It features Mr. Hova
You can play this song extremely loud in your Honda and look like a boss
Rihanna taught me how to count from 1 to 4…thanks boo
Jay-Z says the word "pee"
Rihanna chants at the end…and who doesn't love a good chant
Favise Lyrics: "I'mma get it right on the first try for you" (As do I Rihanna, as do I ).
Rihanna – I know once you read this, you will be convinced to release "Talk That Talk" as your third single. All I ask in return is to be featured in the music video. I've been working on my Pop, Lock and Drop It and I think I've finally hit the nail on the head. See you on set girl!