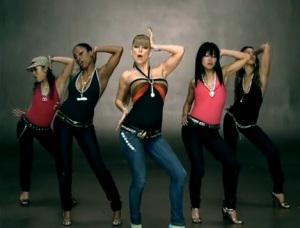 Photo Courtesy: cyberfeeder.com
The first time I heard this sweet, sweet jam was when I was a freshman in college. I'm pretty sure this song changed my world…for the better. Fergie taught me what my lady lumps were and how I can utilize them in order to get free stuff.
The song doesn't just include Fergie, the rest of The Black Eyed Peas are bopping around the music video too.
"My Humps" is one of those songs that gets trapped in your head for months…you can't get rid of it. I listened to this for two semesters! I guess others were having the same experience, "My Humps" reached #3 on the Billboard Top 100.
Fun Fact: Will.i.am originally wrote this song for the Pussycat Dolls.
Unbeknownst to me, a lot of people disliked this song. Rolling Stone conducted a poll on the 20 most annoying songs and "My Humps" was voted numero uno.
But everything changed in 2011 when the Black Eyed Peas decided to retire "My Humps." Gasp!
Will.i.am told MTV News, "For a while, [we did] My Humps and then it got to the point where we didn't want to play My Humps no more. You know, 'cause, 'I met a girl down at the disco,' I just didn't want to say that no more, lyrically."
Well just because you don't want "to say that no more," doesn't mean I don't want to hear it…how rude! This is the part of my post where I ask for donations to the Bring Back My Humps campaign…any takers?