We're lucky to live in an age where many of the women we see in the media who are meant to serve as role models actually do that. We have women in every type of career and in every kind of office who serve as inspiration for what any one of us can achieve.
If you're looking to emulate an inspirational woman this Halloween check out the vast selection of women's Halloween costumes online – these are so many to choose from you won't be able to decide! Luckily, we're here to help with some of our favourite empowering women's halloween costume ideas: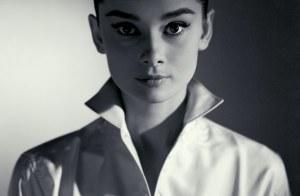 Audrey Hepburn
When you think of Audrey Hepburn it's hard to go past the classic little black dress, bangs pushed back, Wayfarer sunglasses and big pearl necklace. Her look in Breakfast at Tiffany's is now so iconic that you could go to any party looking like this inspirational actress and philanthropist  and be instantly recognised. All you need is a killer black dress and you're ready to take the world by storm.
Beyonce
Beyonce has long reigned as the Queen of Pop and R&B. She is a mogul; with five albums, 17 Grammys, two fashion lines, numerous charitable ventures and mentions on both the 2013 and 2014 in Time Magazine's "most influential people in the world" list. A fashion chameleon, one of her most iconic looks was in Austin Powers: think big hair and a little dress.
Lady Gaga
You'd struggle to find a more empowering woman in the media today – more than just a bevy of crazy costumes, Stefani Germanotta (aka Lady Gaga) is an incredible activist and advocate for HIV/AIDS awareness with MAC cosmetics, a staunch supporter of the LGBT community and voice for marriage equality, and she runs her own charitable organisation, the Born This Way Foundation, which fosters youth empowerment. Her branding is iconic in her eclectic dress, but in terms of female empowerment – she's a pretty good place to start!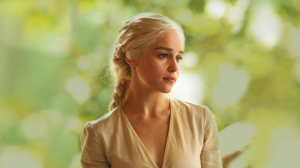 Khaleesi
She may be fictitious, but Daenerys Targaryen of George R.R Martin's Game of Thrones has become such a source of inspiration and empowerment that in 2012 146 baby girls were named Khaleesi in the United States. The character Emilia Clarke plays is one of strength, power and care for her people. It's no wonder she's becoming such a popular example of female empowerment.
Wonder Woman
The name alone basically exudes inspiration. This heroine fights for justice, love, peace and equality: she's a crime-fighting feminist icon! Holding her own in a "man's world", Wonder Woman is a great example of an empowering woman.
Katy Perry
An unlikely candidate for some of you. Katy Perry stands for female empowerment and inspiration in her perseverance and determination to achieve her goal: becoming a successful musician. She has certainly done that, and in her success has been a voice for gay rights, working with the It Gets Better Project, with feminist campaigning and as a UNICEF Goodwill Ambassador. Aside from that, the cool and quirky Katy Perry we all love promotes the importance of loving yourself – and what better example is that?
Marilyn Monroe
What better example of an iconic female is there than Marilyn? Model, actress and sex symbol: Marilyn Monroe is the historic ideal woman, and that in itself is incredibly empowering.
Wnat more inspiration for empowering women's halloween costumes? You'll find a vast collection for sale on Spirit Halloween, and if you want some more detail, check out this awesome PopSugar article of 30+ Fierce Feminist Halloween Costumes.
This Halloween draw some inspiration from the vast selection of empowering women out there: historic, present and fictional. We are women – hear us roar!