I have a love for color, being a hair stylist and always having to wear black in the salon really made me want to branch out with pops of color in every which way when I have the chance.
From Sparkly Pink Nail Color (favs are OPI in Nicki Minaj "Pink Friday" and Nicki Minaj "Save Me" you can buy a mini pack here ), to my new Kate Spade Iphone case… a little spendy, but since my Iphone is glued to me at all hours of the day, definitely well worth it.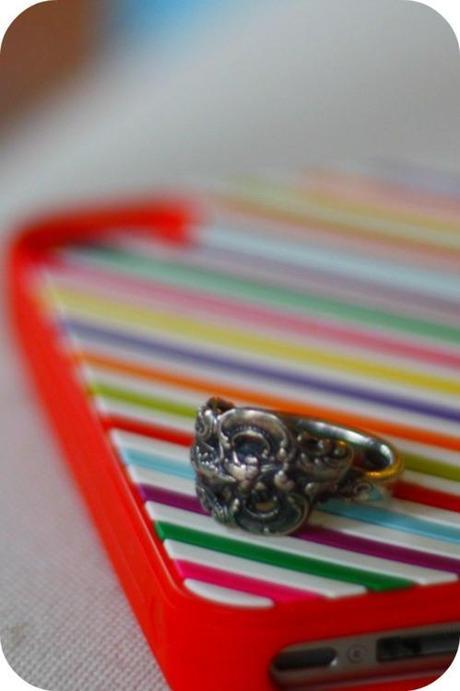 As some of you may know I love contrast, and since one of my favorite pieces of jewelry is my Antique Spoon Ring, (it was my grandmother's who passed away a few years back) I thought wearing it with hot pink sparkly nail color would definitely make both pieces pop.
On a side note,  St. Patrick's Day was her birthday, so I decided to post a few pics of the ring in honor of her. Mine obviously is very old… But you can find vintage ones if you scour antique stores… and you can find them handmade here on Etsy.