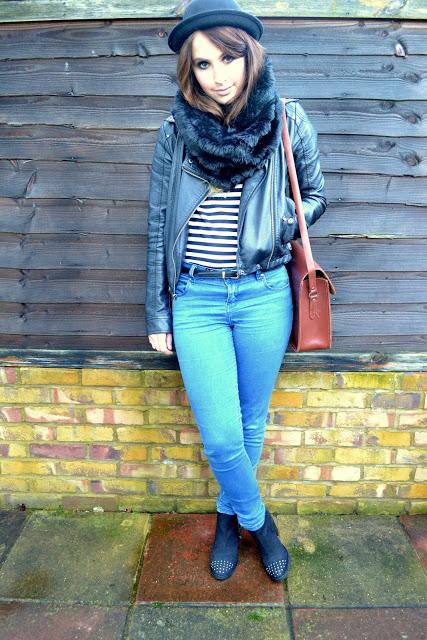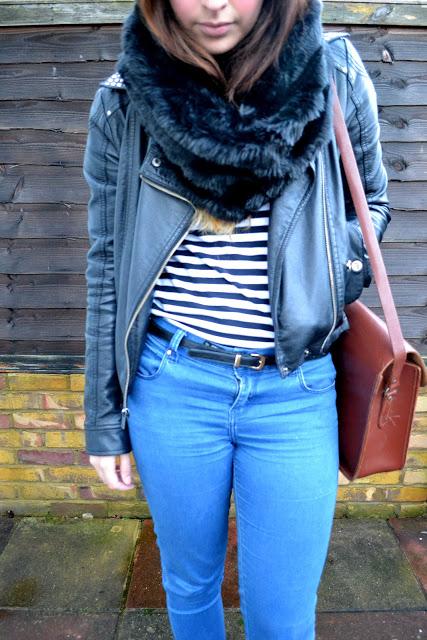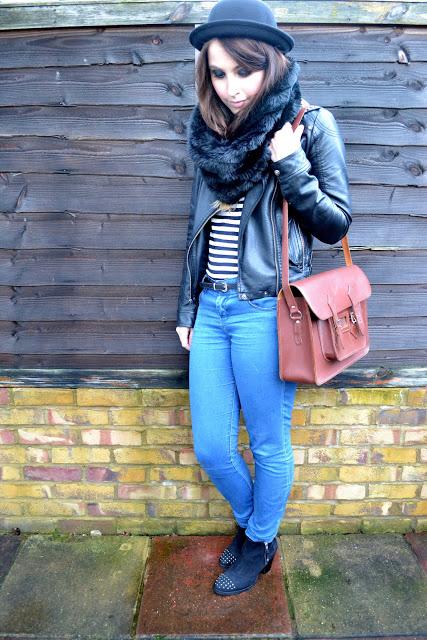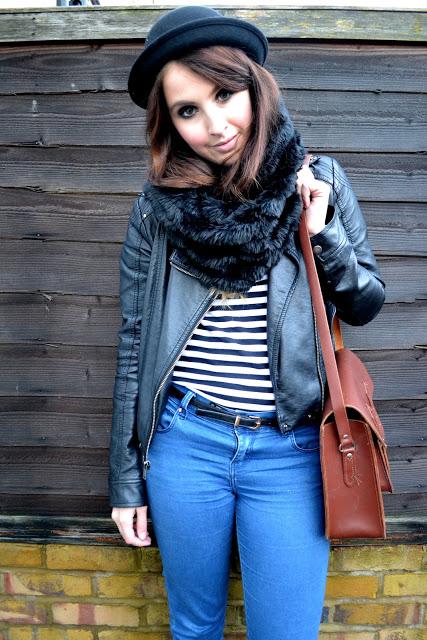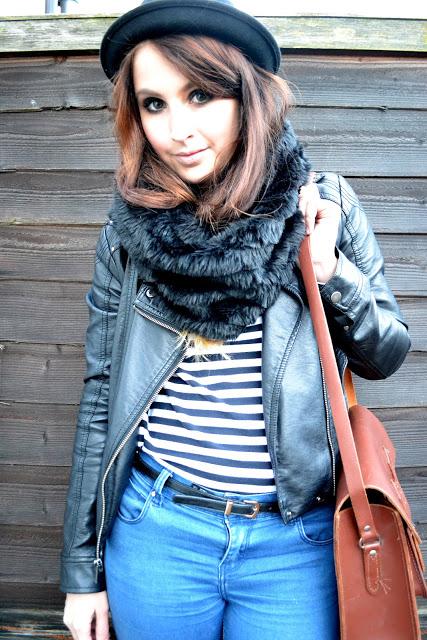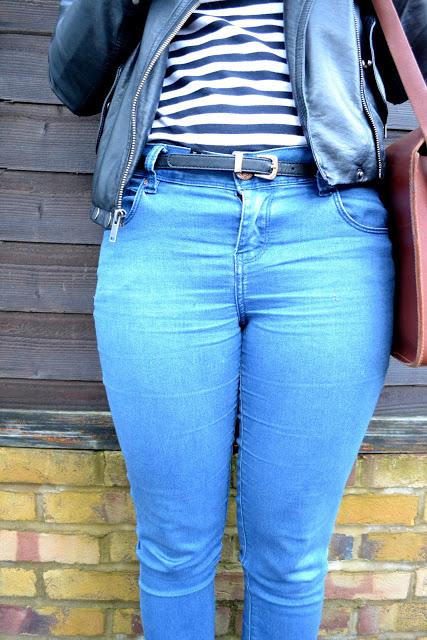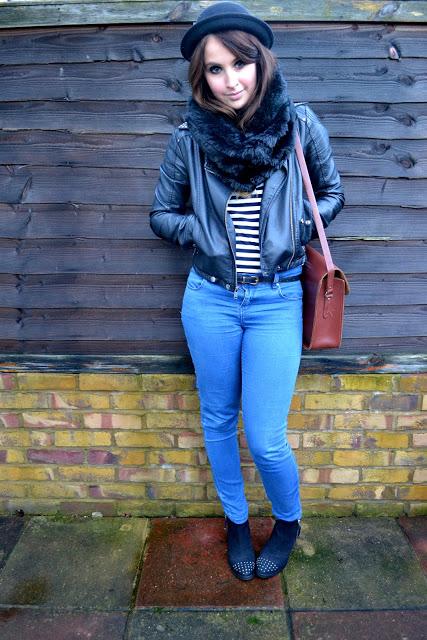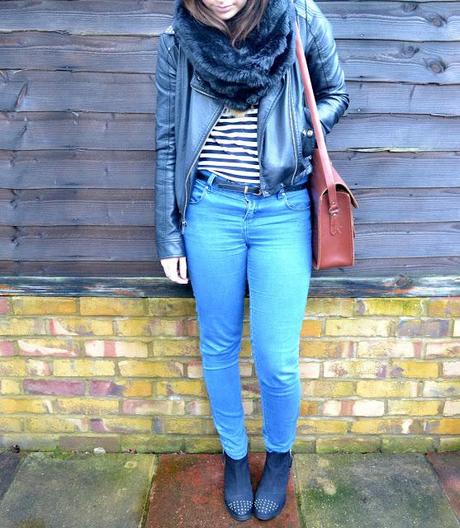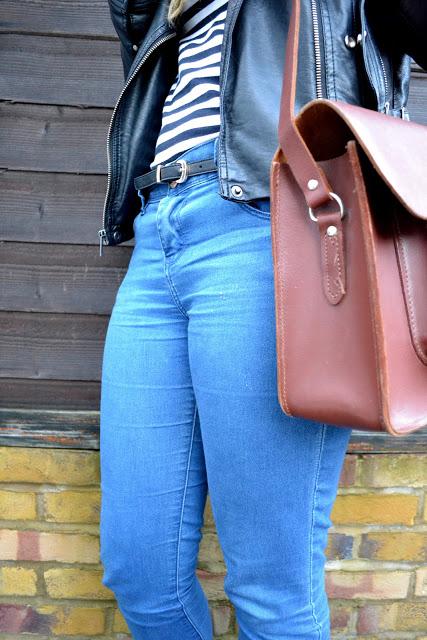 Navy & White Striped Top: Topshop Sale, Skinny Denim Jeans: New Look, Leather Jacket: Topshop, Studded Ankle Boots: Topshop, Satchel: Vintage find, Black Bowler Hat: H&M, Belt: Primark
Here is today's outfit post. Mum has been baking today, so as I type the delicious smell of Apple Crumble baking in the oven is making my tummy rumble. We will be having this tonight for pudding with lashings of cream. Mmmmm. Anyway back to the outfit. Just a pretty casual, everyday outfit look today. My stripey long-sleeved tee was from the Topshop sale earlier on this year for something ridiculous like £5 and it goes with pretty much anything. But I love wearing it tucked into a pair of skinny denim jeans. I am on the look out for some simple high waisted jeans, but sadly these don't seem to just appear. If anyone has seen a possible sighting of these I would be grateful if you could let me know. This style/design of ankle boots seems to have dominated the footwear for this Autumn/Winter, with all the major high street stores trying to differentiate the colour, material and design. These are my faves from Topshop, and after seeing so many more about now you can definiately pick them up much cheaper than I did. I paid about £80. Ouch. But I love the suede upper and the detail of the studs on the front. Each to their own. And as it's chilly I suppose the bowler hat will keep some of my head warm. But I love to just throw it on with an outfit. I think it makes this look. I will get together a post on similar ankle boots to these, with a selection of different styles and prices for some of the major high street brands.
What are your favorite style of ankle boots?