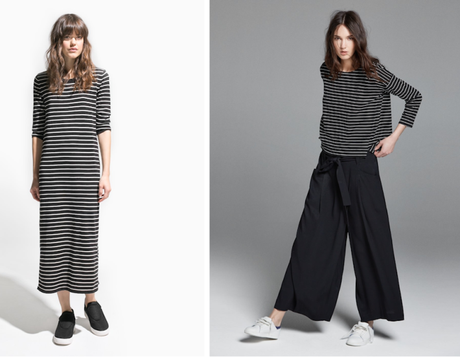 Funny how walking into a Mango store doesn't do anything for me at all, but that their online store does a lot for me lately. Somehow when I look online I want to order a bunch of stuff and when I walk out of the store I'm always empty-handed. Is it just me?
Love these two striped pieces, the dress is waiting for me in my online shopping basket as we speak, and I might have to try visiting a store again soon because looking at the online shop is definitely worth it, also for some excellent styling inspiration..
Find the striped dress here and striped sweater here, both from Mango.