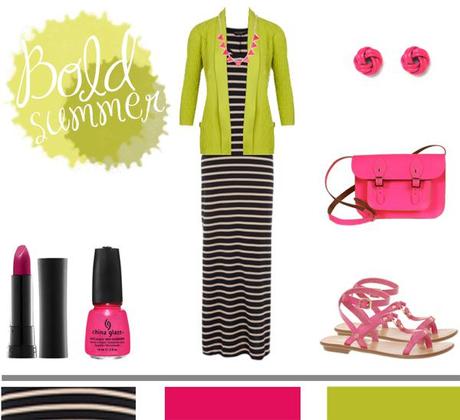 Looking for an extremely comfortable pair of flat sandals? Look no further than these.  I could live in them—and the fact that the best (and brightest) colors are currently on sale makes them all that much better (hello, the green ones are only $14!).

Aldo Felipa Flats ($14-40.00 depending on color),
Dorothy Perkins Striped Maxi Dress
($35.00), John Lewis Knit Cardigan ($86.00),
Bauble Bar Fuchsia Triad Strand
($28.00), Bauble Bar Neon Pink Pop Knot Studs ($24.00),  Bohemia Neon Satchel ($122.00), China Glaze Summer Neons ($6.50), Sephora Collection Rouge Cream Lipstick in Love Test ($12.00).