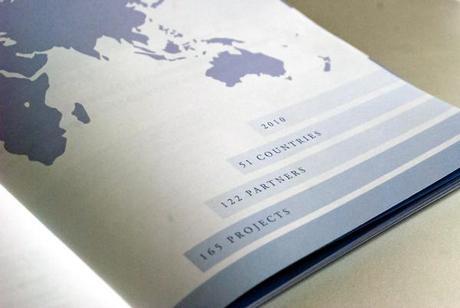 What do Nigerian business associations, the Ukrainian private sector, and high school entrepreneurship students in Afghanistan have in common?
CIPE's 2010 Annual Report features the impact of partnerships around the world that strengthen the citizens' voices for market-oriented and democratic reform. Whether CIPE partners work to establish youth entrepreneurship education in Afghanistan, strengthen the voice of the private sector in Ukraine, or reinforce transportation route security in Nigeria to reduce the cost of doing business, the 2010 Annual Report emphasizes the high quality and impact that results from programs designed to keep democratic and economic reforms at the forefront of global issues.
CIPE programming in 2010 highlights partnerships that strengthen healthy relationships between people, government, and the economy in key areas that help build democracies that deliver for its citizens. Market-driven reforms help both people and businesses partner with the government to ensure that a healthy economy's benefits are distributed to citizens at the local level. This year's report builds upon successes with CIPE partners to illustrate the vitality in giving citizens a voice for development.
Whether CIPE's partners are strengthening trade route security in sub-Saharan Africa, reinforcing business ethics standards in Asia, or educating youth entrepreneurs in Latin America and South Asia, CIPE's accomplishments in 2010 showcase a portfolio that both encourages and activates the voices of citizens all over the world.  Read the report here or download the PDF.