Streets Ahead is the column from London Walks' Penn and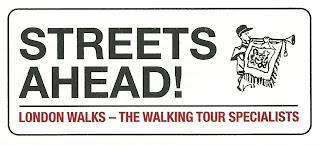 Daily Constitutional Special Correspondent David Tucker ...
Today David is blogging from Spain...
Local knowledge. You Can't Beat It.
Here's a prime example.
A while back we were in Paris for a few days.
For the record, the following photo should be captioned as follows - A couple of actors, in costume, on the balcony of the Comédie Française in Paris. (For the record, the male actor is a spitting image of London Walks' own Justin.)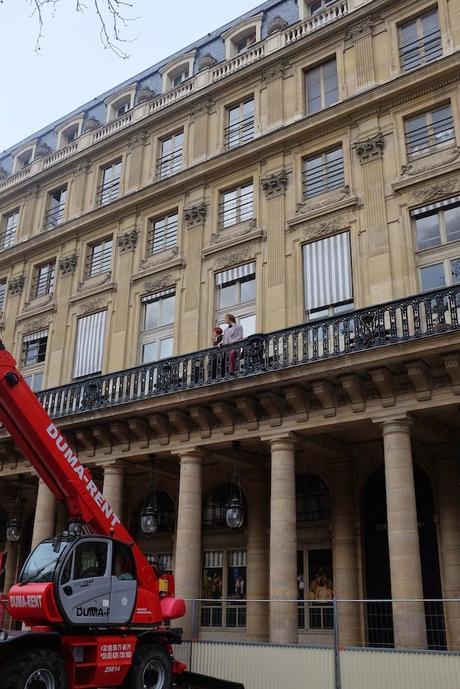 Anyway, tally ho to the Local Knowledge.
The Picasso Museum has just reopened. It's been closed for several years. They "redid" it. So, understandably, there's massive interest.
Anyway, there are six in our party. And for sure, the Picasso was on our To-Do List.
We of course got together with Oriel and Peter of Paris Walks as soon as we got here. Their advice about what to see, where to go is 24-carat Local Knowledge.
We told them of course that we wanted to see the Picasso.
They demurred. "It's going to be impossibly busy, crowded to the gills, and a very very long queue to get in. Our advice would be to save it for the next time you're here."
For Mary and me (David) Paris Walks recommendations are Gospel. So we took their advice. Went instead to the exhibition of Garry Winogrand's photos at the Jeu de Paume. Had a brilliant time.
Celia, Lou, Richard and Desiree stuck to the original plan. Went to the Picasso Museum in the Marais. A bit of a trek up there. Got there to find that they were facing at least an hour shuffling along in the longest queue in Paris.
Decided not to go. Went all the way up there only to turn around and head back. Valuable time wasted. Lesson learned. Should have acted on the Paris Walks advice.
Local knowledge - you can't beat it.

David is currently enjoying the extensive local knowledge of wonderful guides in Malaga and Seville - he'll report back in due course. A London Walk costs £9 - £7 concession. To join a London Walk, simply meet your guide at the designated tube station at the appointed time. Details of all London Walks can be found at www.walks.com