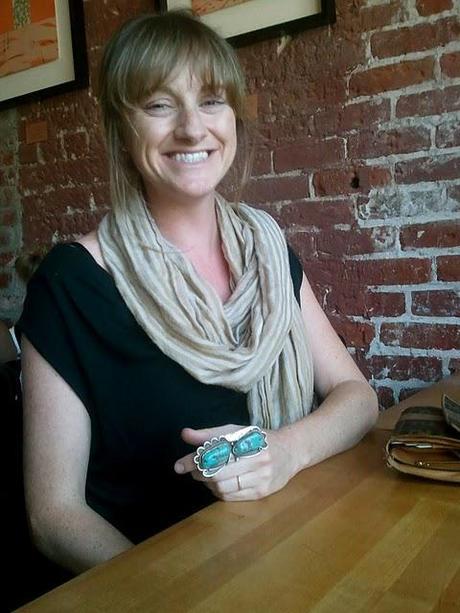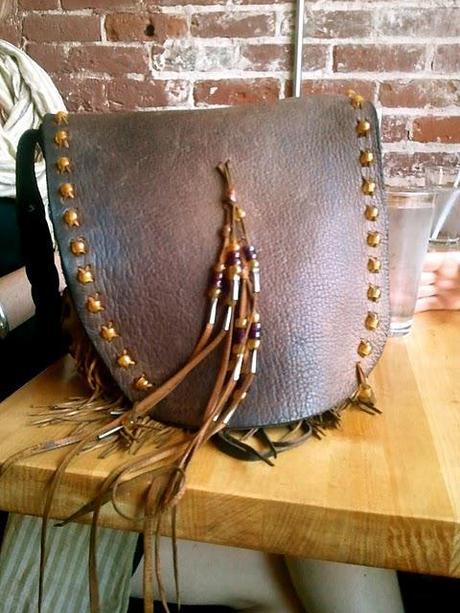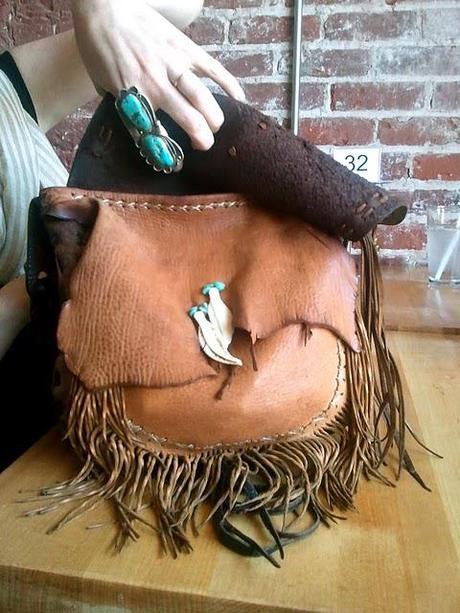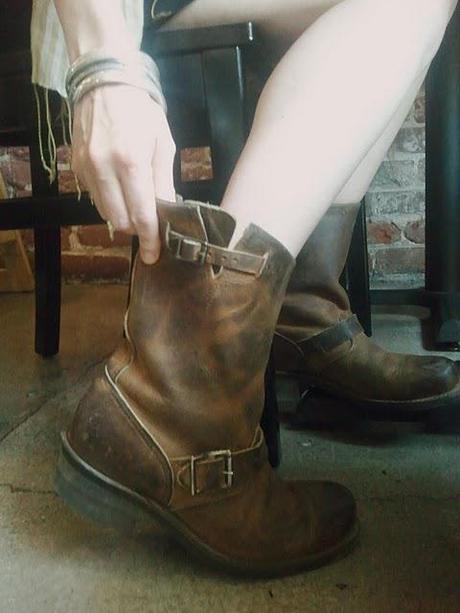 She was a good 10 feet away from me , and I zeroed on on that ring of hers. I think I froze, feet stuck to the floor and mumbled to my friend how much I adored it. As she got closer, it just got better. Long black dress, brown roughed up Frye boots, silver bangles, and the damn bag that broke my heart.
The rings was found at one of many trading posts in the South West, and she informed me that the glorious , fringed perfectness was bought for practically pennies at an Antique Store.
I felt bad that I was going to disturb her lunch, but I just had to talk to her! I found out that she is owner and operator of
Squash Blossom Vintage
from Austin Texas. She is out here visiting family , and going to work the Second Sunday Antique Fair. She  crazy beautiful and super cool.
Squash Blossom shout out :
Urban Outfitters monthly Diary
Her Tumblr: 
Woodsmaiden Tumblr
Etsy: 
Squash blossom Vintage