In the previous post,

I met up with Peter

 and we went

for a walk down

Rue Mouffetard

which I am sure you all know.

 

Such a vibrant street with lots going

on and I could go there again and again.




Before this though, we went to




Rue de l'arbalete

  
View Larger Map


to see

 

Café Chez Fernando Bar

 

A bar for the Street Artists

 

I think it is fantastic .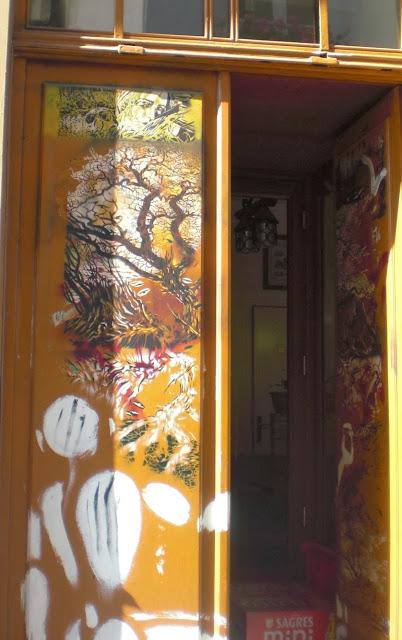 The White figure is by
Jerome Mesnager
The Figure is known as
The White Man
(L'homme  blanc)
 "a symbol of light, power, and peace"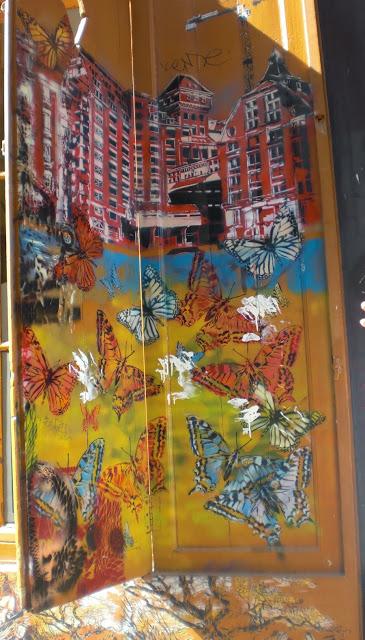 You have to close the shutters to see this fantastic Artwork,
tried to find a photo of the whole place but didn't take one,
so I have found a blog post which I hope they don't mind me sharing.
So with Thanks to Travel Muse
Here is there post ..
Street Art Bar in Paris
Have a look at the above link and you will see what I mean!.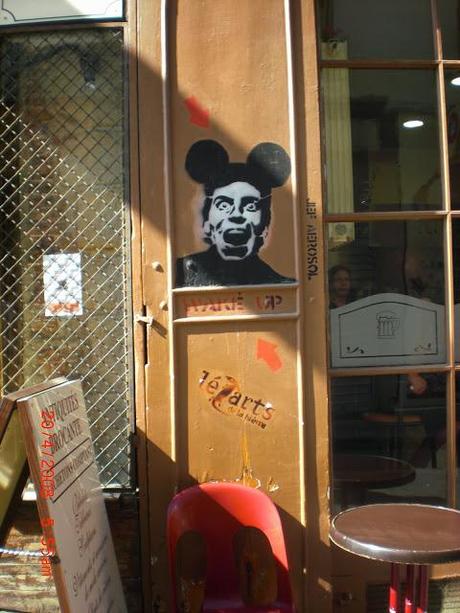 The above is the famous

stencil work of his self-portrait screaming in Mickey Mouse ears by Jef Aerosol(born Jean-François Perroy)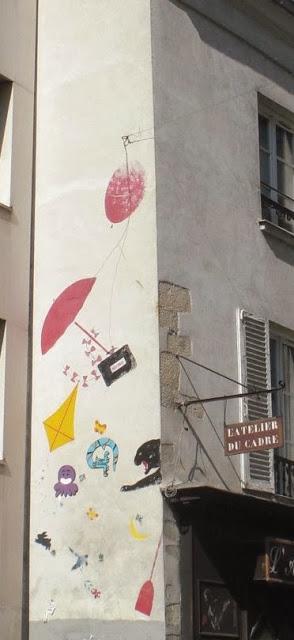 Below is work by
The Dude Company
Fascinated by the stencil technique, Etienne Bergot
 aka The Dude Company began painting in the street.
Since 2008, he has had the opportunity
to participate in various international group exhibitions.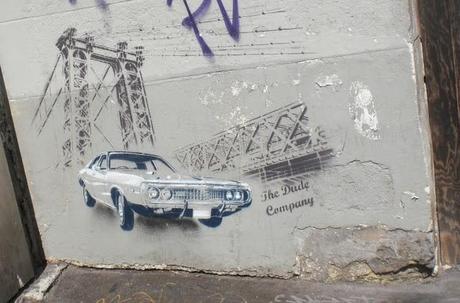 Hope you have found this a fascinating as me , love

do research on the places too

. 

♥♥♥♥♥