It is that time of the year, when love is in the air, strawberries and chocolates are highly sort after. I had plans on posting something totally different for the weeked, but then I remembered the big box of strawberries I picked up at Costco and that led me to think to look for a
Valentine's day
worthy recipe.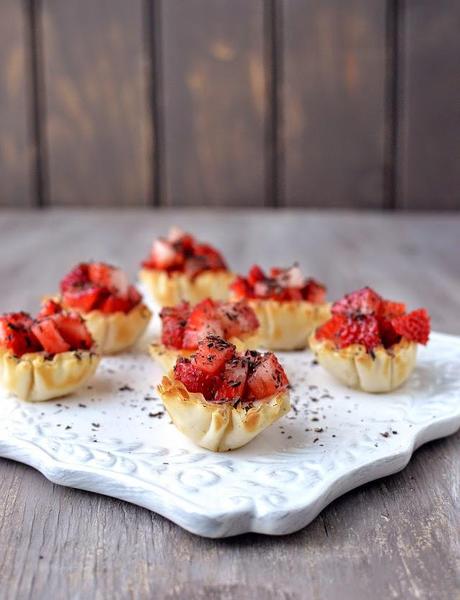 I got lucky in the second book I was browsing and found this really quick and easy to make Strawberry Tartlets. This recipe is from
Costco Connection cookbook
. Very few ingredients are needed for this recipe and luckily I had them all on hand. It took about 30 minutes to make the tartlets and they were all gone in less than 10 minutes.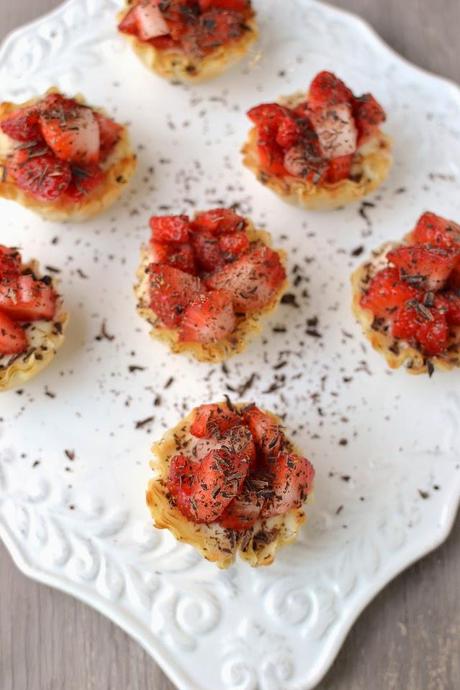 Filo shells are filled with creamy ricotta & yogurt mixture. The original recipe used an egg white for binding, but I used a teaspoon of egg replacer powder and it worked just fine. Also there was no sugar in the original recipe, but I added just a little bit to the filling and the berries to sweeten them up.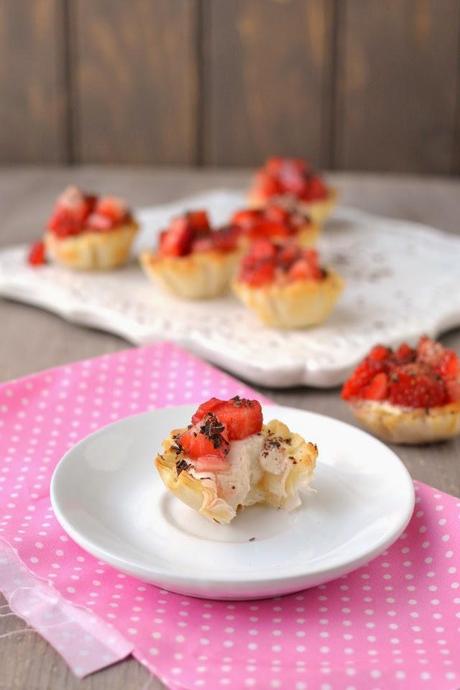 All in all these tartlets are very very easy to put together and they tasted crispy, creamy & delicious. Both my 2 year and I ate the whole plate up in 1 sitting :-)
Here's wishing all of you a very Happy Valentine's Day. Hope you enjoy a quality time with your loved ones.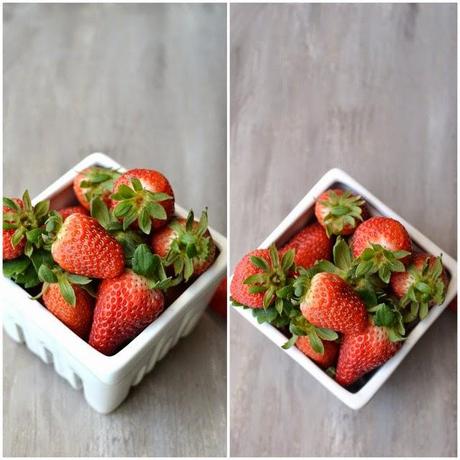 Ingredients
:
Makes 15 mini tarts
Mini Filo Shells - 15 (1 package) Strawberries - 1½cups, finely chopped
Ricotta Cheese - ½cup
Creamy Yogurt - 2tbsp
Egg white - 1 (I used 1tsp egg replacer powder and it worked perfectly)
Vanilla extract - 2tsp, divided
Sugar - 2tbsp, divided (optional)
Premium bittersweet chocolate - as needed, shaved or finely chopped
Method
:
Preheat the oven to 350°F. Thaw the filo shells as per package instructions.
In a small bowl, stir together ricotta cheese, yogurt and 1tsp vanilla extract. Blend in egg white (or the egg replacer powder) and 1tbsp sugar (if using).
Spoon about 2tsp of filling into each filo tart shell. Place on a baking sheet and bake for 10~12 minutes or until the filling is just set. 
Transfer to a wire rack to cool completely.
In the mean time, combine the chopped strawberries with the remaining vanilla extract and sugar (if using) and set aside.
Once the shells are cooled, place about 1tbsp of the strawberry filling in each tart and top with the shaved chocolate.
Serve immediately!!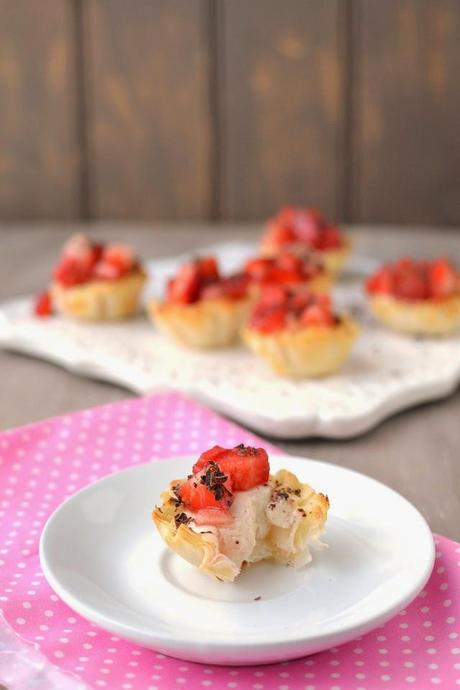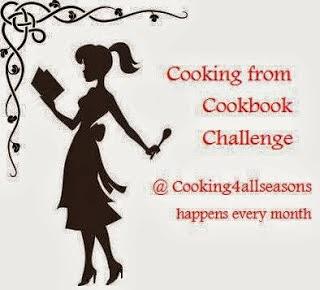 Linking this to Valli's '
Cooking from Cookbook Challenge: February -- Week 2'.