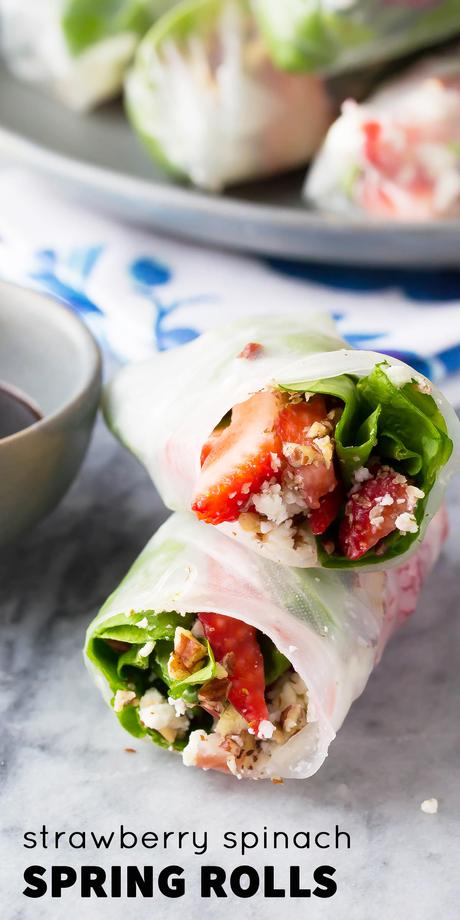 These strawberry spinach spring rolls are a healthy 6-ingredient snack or appetizer recipe that is ready in only 10 minutes.  All the flavors of strawberry spinach salad in spring roll form!
Hi friends, how are you?  Are you as excited as me that we are coming towards the end of the week?
I bet you are looking for a delicious snack recipe that you can eat while lounging on your deck chair.  Or is that just me?
Today I have a healthy snack or appetizer recipe…strawberry spinach spring rolls!  These are going to make you look like you've been slaving in the kitchen, when in reality?  Only 10 minutes.  How awesome is that?
Not only are they easy, but these are good for you: each spring roll contains a half cup of fruit and vegetables, and that is pretty fantastic because that brings you even closer to the goal of filling half your plate with fruits and vegetables!
Continue reading: Strawberry Spinach Spring Rolls and a CPMA Tradeshow Recap!