Happy Weekend!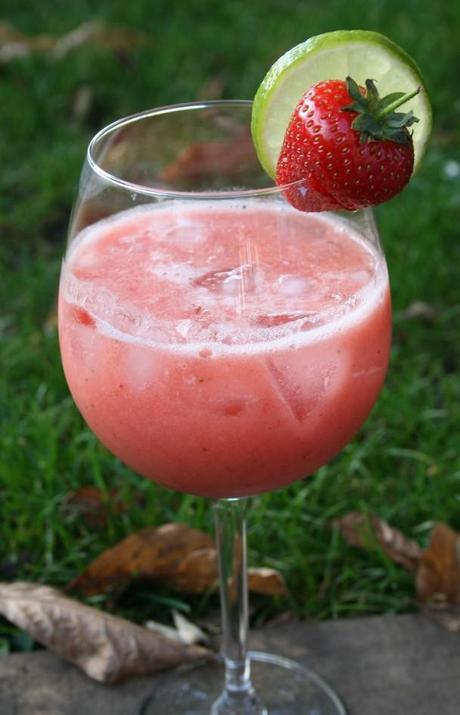 Strawberry & Pineapple Crush
3 Strawberries
3 Pineapple rings
60ml rum
30ml pineapple juice from tin
7.5ml fresh lime juice
7.5ml sugar syrup
I just put all the ingredients in a blender and whizzed it up till it was smooth.  Then pour into a glass full of ice.  Garnish with a strawberry and dream of sunnier climes.