There is nothing better than fresh sweet in-season strawberries. And, when you get them, you are ready to overdose on this berry goodliness! We know that there are upteen zillion ways to use strawberries. I mean they are just so versatile and perfect for both sweet and savory dishes. But, the quintessential way, I think, to use them is in a strawberry pie.
When I was a little girl, one of the treats we had as kids was to go for a drive on Sunday. Certainly not every Sunday by no means. Probably three or four Sundays a year. Now, drives were special because we'd usually stop some place to eat. Mom and Dad would pile us four kids into the 1954 Ford where the seats still had the plastic cover on them, and they'd try to enjoy themselves while the four of us would end up fussing and fighting in the backseat. There wasn't much in the way of dining to choose from, but depending upon our drive, we might have something really 'ritzy' like the 'Glasshouse' on the West Virginia turnpike or a mom and pop diner in a nearby small town.
Occasionally, we'd take a long drive, maybe because we kids were being good, to Charleston where we'd go to Shoney's. Yes, Shoneys home of the 'Big Boy' and a chain of restaurants, some still around, that started in the 1950s. If you've never been there, then you don't know this. They have the best strawberry pie around! Yes, it's their signature strawberry pie. Now while my strawberry custard pie is no where like Shoney's version, the reason I share this is because when I create recipes, I draw upon my history, my legacy, my memories, and my experiences, which give me that inspiration to make something. Yep, that's the case here. I was thinking of Mom and Dad, us four brats, all piled into that beat up Ford doing the 'family' thing that in all probability was pureTEE torture for Mom and Dad. But, God bless 'em, they tried so hard to give us exposure to the 'finer' things in life and expand our small world in those mountains of Southern West Virginia to the big city.
PS~Another glimpse into my past.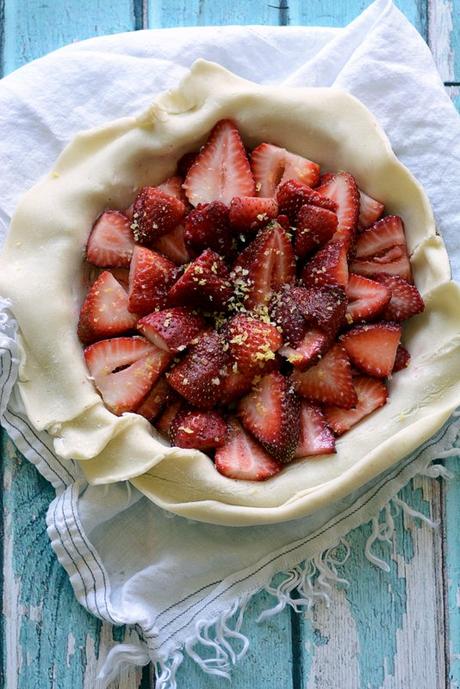 Ingredients
Preheat oven to 350
1 refrigerated roll up pie crust, somewhat room temperature & rolled out
16 oz. package fresh strawberries, tops trimmed off & sliced lengthwise into 2-4 pieces
½ cup sweetened condensed milk
2 eggs, divided
½ lemon, zest & juice
Instructions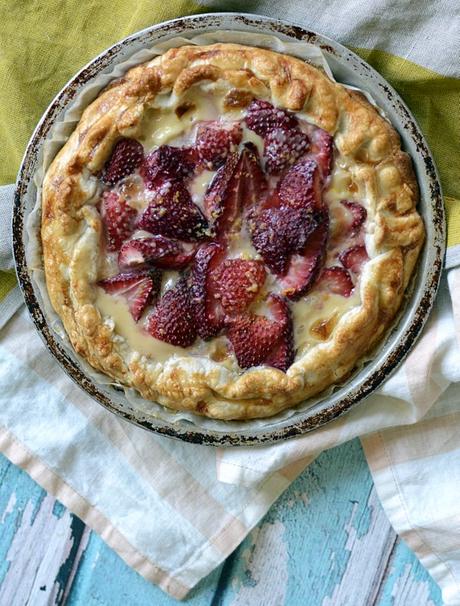 Comments