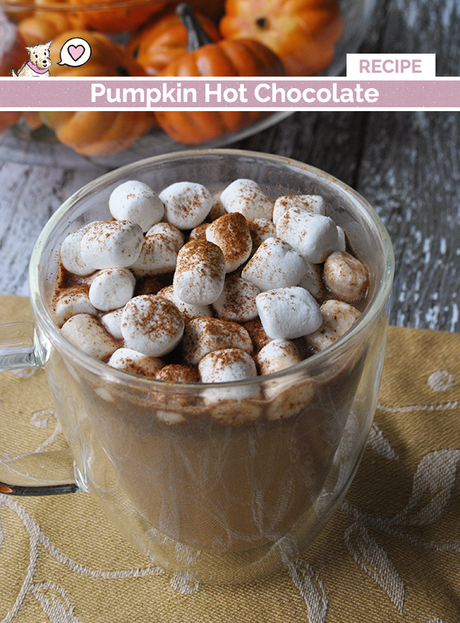 It is cold. Last weekend, I went to my first WVU Mountaineers game and I wore a shirt, a sweater, two fleece zip ups, and a tee shirt over those (I had to wear gold or I would have been ostracized!) and I still left in the fourth quarter because I couldn't stand it anymore. I hate cold. I can actually only think of one good thing about cold weather. HOT CHOCOLATE! Okay, so maybe cold isn't that bad when you get to sit with a mug of hot, creamy chocolate. Oh, and you can add pumpkin!
Pumpkin Hot Chocolate Recipe:
(makes two 8 oz. mugs)
1 cup milk
1 cup half and half
3/4 cup semi-sweet or milk chocolate chips (whichever you prefer)
2 tablespoons pumpkin puree
1 teaspoon cinnamon
1/2 teaspoon pumpkin pie spice
Start by warming your milk and half and half in a small saucepan on low-heat. Once you see a little steam coming from the milk, stir in your chocolate chips.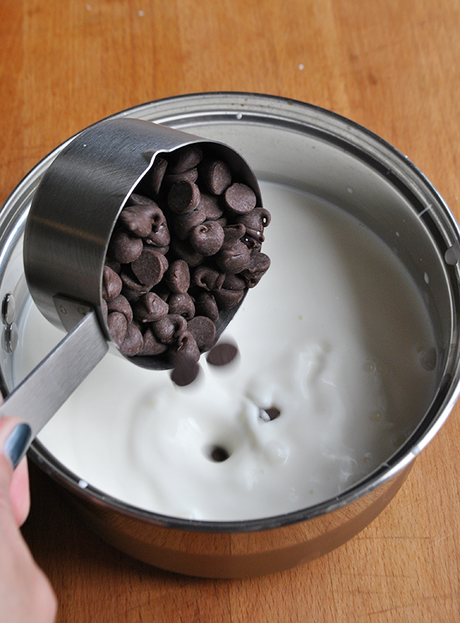 Next, add your pumpkin, turning the heat up a little (still below medium-heat) to melt everything together.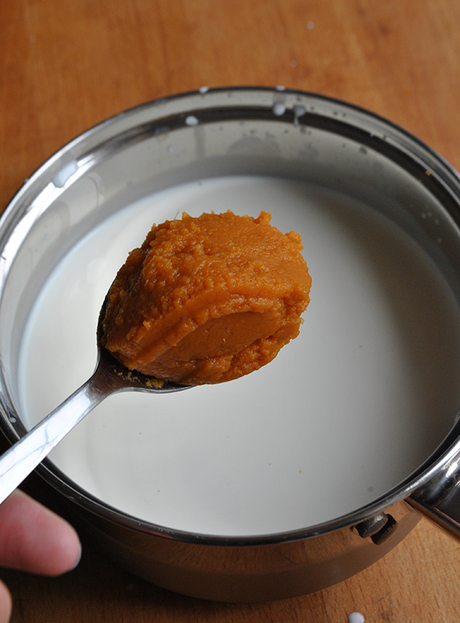 Once it starts melting, stir in your cinnamon. Keep stirring until you have a creamy hot chocolate that you can't wait to drink.
Pour it into your mugs, top with marshmallows and a little extra cinnamon.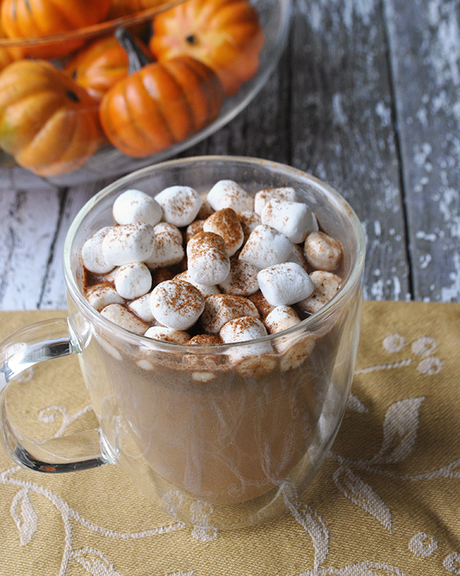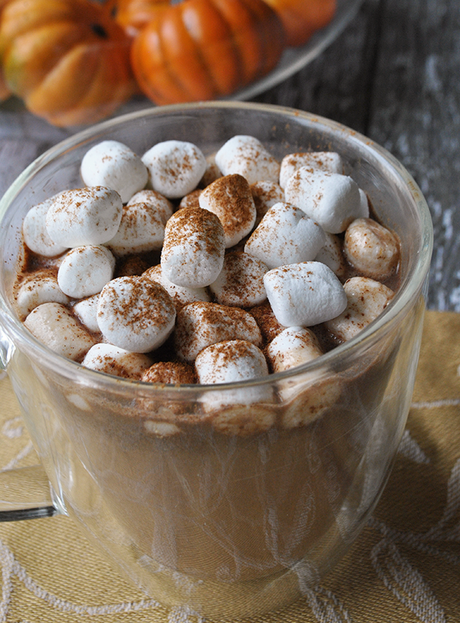 You can also make this caffeinated by stirring in 2 tablespoons of instant espresso powder, or by halving the dairy and pouring in some hot coffee. Either way is good!
I already know what you're thinking, But, can you add booze? The answer is yes. Yes, you can. Just cut the milk down to 5 oz. and melt everything together as mentioned above. Just before serving, stir in 3 oz. vodka (or your favorite liqueur) and serve.