FirstLadyB | B Inspired By Entertainment News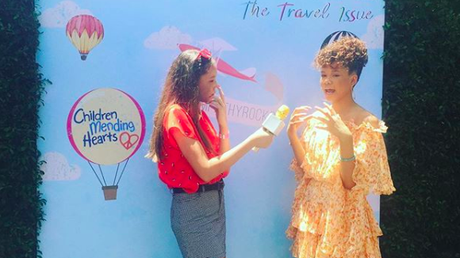 A Wrinkle In Time star, Storm Reid was honored at the Children Mending Hearts 10th annual Empathy Rocks! event in L.A. on Sunday with the "Hero Of The Future" award.
Embed from Getty Images
Friends, Chloe x Halle presented Storm with the award at the event. Empathy Rocks.
Embed from Getty Images
"Special Thanks to my big sisters Chloe x Halle for presenting me with the award and to all my family & friends who came out to support me!

I am so grateful to be recognized and I plan to continue to make a positive change in the world through empathy."
Embed from Getty Images
Embed from Getty Images
Children Mending Hearts is a non profit founded by filmmaker couple Lysa Heslov and Oscar winner Grant Heslov.  The organization works to end bullying & intolerance through children's art and service learning programs.
Actress Garcelle Beauvais was also in attendance with her sons, Jaid and Jax.  The actress posted a photo from the event on her Instagram with the caption,"Wonderful afternoon teaching compassion, and kindness."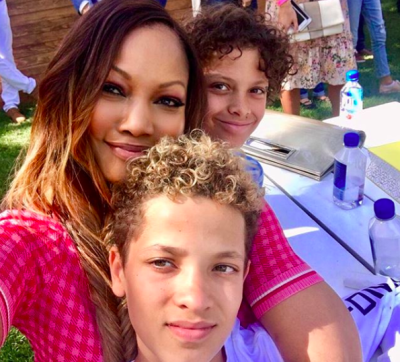 Garcelle Beauvais Instagram
Embed from Getty Images
The #GirlPower themed event also honored Shailene Woodley, Riverdale pair Camila Mendes and Madelaine Petsch, and Lady Gaga's Born This Way Foundation.
Congratulations to all the honorees.
Trending Now
Storm Reid Honored "Hero Of The Future" Award At Empathy Rocks!
Prince William & Kate Middleton Son, Prince Louis Christening Next Month
Pastor John Gray Address Suicide Epidemic During Church Service
3rd Annual Black Music Honors-Honorees BeBe and CeCe Winans
Oprah, Mara Brock Akil, Pink Carpet Premiere Of OWN's "Love Is_"
MERGING FAITH WITH POP CULTURE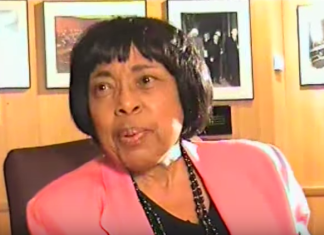 Trending News
Dorothy Cotton Civil Rights Pioneer Has Died, She Was 88
FirstLadyB

-
June 11, 2018
0 Dorothy Cotton the civil rights leader who worked closely with Martin Luther King died Sunday afternoon at the Kendal Ithaca retirement community in New York

IHOP: The Reason They Flipped The "P" Into A "B"
June 11, 2018

[WATCH] Parkland Students Perform "Seasons Of Love" At Tony Awards
June 11, 2018

Donald Trump & Kim Jong Un Arrive In Singapore For Historic...
June 10, 2018

Kamiyah Mobley Kidnapper Gloria Williams Gets 18 Years In Prison
June 9, 2018
CHRISTIAN/ GOSPEL MUSIC
All
Celebrity News
Christian News
Movies
Music
Royal Family News
Trending News
TV
Videos
More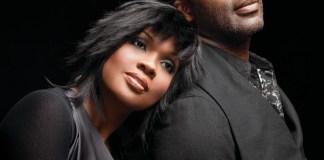 Music
3rd Annual Black Music Honors-Honorees BeBe and CeCe Winans
FirstLadyB

-
June 12, 2018
0 BeBe and CeCe Winans are being honored at the 3rd annual Black Music Honors This August in Nashville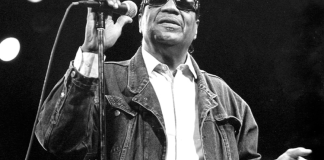 Music
Clarence Fountain Blind Boys of Alabama Founding Member, Dead at 88
FirstLadyB

-
June 11, 2018
0 Clarence Fountain founding member of the Blind Boys of Alabama has died, he was 88

Gospel Singer Lexi Releases New CD "Just Listen"
June 10, 2018

MercyMe Surprised With Triple Platinum Plaques On Fox & Friends
June 8, 2018

LeAndria Johnson Releases Video For Hit Single 'Better Days'
June 8, 2018

Prince Cover Of The Caravans "Mary Don't You Weep" Released
June 7, 2018
CHRISTIAN ENTERTAINMENT NEWS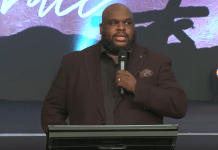 Christian News
Pastor John Gray Address Suicide Epidemic During Church Service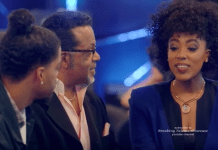 Christian News
Carlton Pearson Daughter Majeste Pearson Contestant On 'The Four' Season 2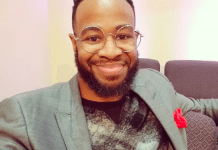 Christian News
Gospel Singer DeWayne Woods Opens Up About Battling Suicidal Thoughts