We've had a lot of fun posting pictures on our Instagram account recently. Since Instagram doesn't provide the best platform for a long story I figured I'd do a post sharing the stories behind some of our recent pictures: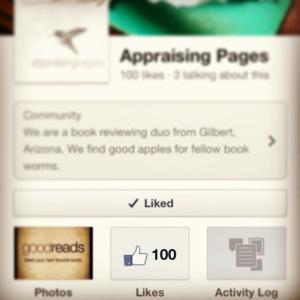 Yay!
We got 100 likes on our Facebook page! I love our Facebook because we can share our tweets, Instagram photos, and posts all right there. It's also an easy for readers to interact with us through comments and likes. If you haven't liked us yet, do it now!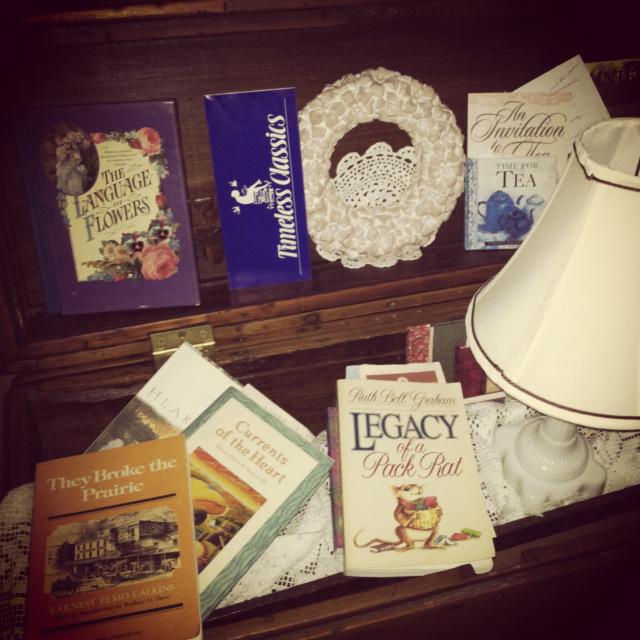 This picture is very special to me. The week before Christmas my family and I went to Illinois where my husband is from to be with family there for the funeral of his grandfather. His grandmother, who was married to him for 57 years, had this beautiful chest at the foot of her bed with all of these lovely book, lace lining the wood, and a little lamp. It looked so vintage and chic yet it was what she created without aiming for any of that, she just wanted a pretty way to display the books that make her happy. My favorite is the purple book in the upper left hand corner, The Language of Flowers.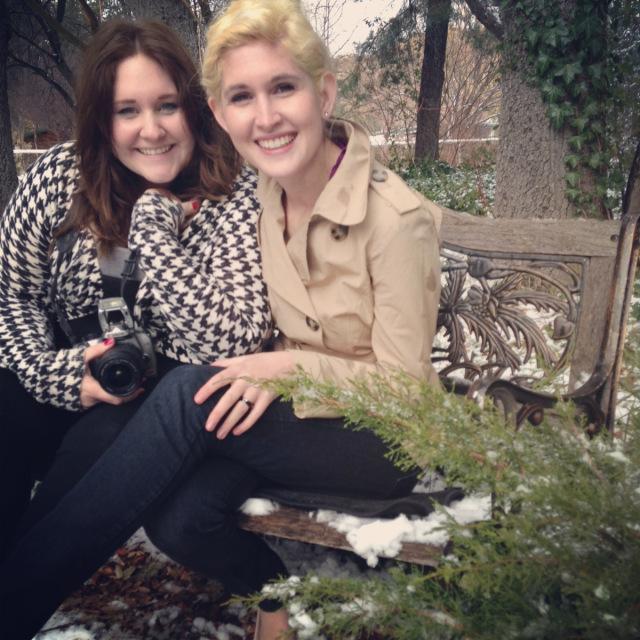 Us! With snow!
This probably doesn't seem like that big of a deal. But snow usually does not happen ANYWHERE close to where we live. I had to go to Globe (unless you're from Arizona you won't know where this is, and even if you are you still might not) to run an errand for work and since it's over an hour's drive I asked Justine to come with me and we could make a field trip out of it with our kids. Well before we had even driven an hour my son yelled "Mom! Snow!" At first I thought it was just hail because that icy stuff that's no fun is much more common. But the further we drove the more evident it became that it really was snow! Well even though our kids only had light jackets (my 3 year old didn't have one at all!) we couldn't not pull over and let the kids play. They had so much fun and it was a more gentle snow than the blizzard we encountered while in Illinois. It turned into such a fun trip and we asked my son to take our picture and he actually did a pretty great job!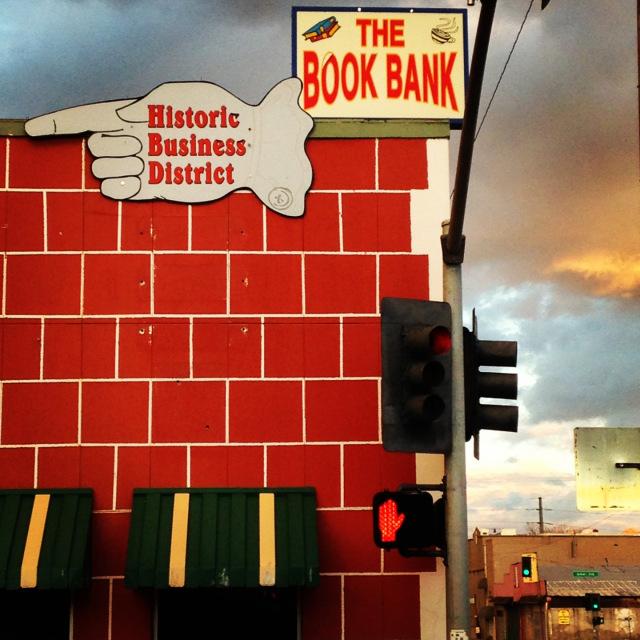 Bookstore in Miami, Arizona
On our way to Globe we stopped in an almost (there's still some remaining open stores) ghost town called Miami. And yes, we did make jokes about being in Miami the entire time we were there. We took pictures of lots of spooky places that could use up an entire post but this one actually made us a little sad. It's a cute bookstore called "The Book Bank" that we were excited to explore but alas, like almost everything else in Miami, Arizona it was closed. That didn't stop Justine from taking this great picture of the sign, at least it made a good photo!