H: Are you a virgin?
Y: Yes!
H: I think virgins are naïve about relationships.
WRONG!!! Some virgins are naïve about relationships.
Some people in general are naïve about relationships. 
Let us be real, people are naïve about a lot of things.
I know of a lady who literally had a guy ignore her messages because she stated she was a virgin.
There are lots of people who are not virgins and still clueless about relationships.
Society give virgins a break!
It is hard enough navigating a hyper-sexual world as a virgin, do not make it more painful.
Virgins UNITE!! You are not clueless about relationships.
People who assume virgins are clueless about relationships are clueless themselves.
Because you had sex with your boyfriend or whomever you choose does not automatically mean you know a lot about relationship.  
Sex does not equal relationship. There are some people who are sexually active without a commitment or relationship.
If you ask me, until you have been in a stable relationship for more than 5 years, you are still clueless about relationship.
If sex was the secret to a stable relationship, we would all be pros in relationship.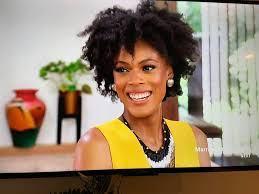 Iris from Married at First Sight
One can make the argument that virgins are clueless about sex because of their lack of experience. Knowing sex and having sex are two different things.
Morale of this post is: give Virgins a break!! Some virgins are clueless about sex and some virgins are not.