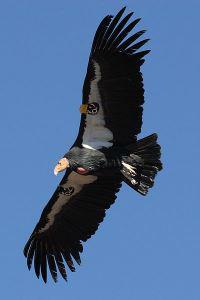 Summit County Citizens Voice
Even though there are plenty of modern, less toxic alternatives available, the National Rifle Association doesn't want the EPA to address lead hunting ammunition with new regulations.
The gun rights group earlier this month filed legal motions to try and block the EPA from protecting wildlife and people from the effects of poisonous lead hunting ammunition left the wild.
Paranoid as always, the group sees any attempt to regulate anything to do with hunting as an attack on its misguided interpretation of the U.S. Constitution.
By now, it's clear that lead shot is not a good thing for the environment. Nearly 500 scientific papers have documented the dangers to wildlife from this kind of lead exposure.
A recent study by University of Santa Cruz California researchers showed that lead is the leading cause of mortality in endangered California condors. Many of the birds that have been released into the wild have been recaptured and treated for lead poisoning.
Wouldn't moving away from lead be the right thing to do? It seems to me the NRA and its supporters are not interested in that at all. They have a knee-jerk reaction to anything that in any way might limit their "freedom" to do what they want.
Aren't there some pro-gun folks who are also environmentally conscious?
What's your opinion?  Please leave a comment.