Hong kong is a city with impressive skyscrapers and monumental buildings.You want to see the old golden days of Banking,my suggestion will be to go to Hong kong.Hong kong has maintained its colonial era buildings.But to see Hong kong one has to travel by bus.The bus timetables are available at every bus stop in poles which one has to rotate to see the route numbers.These posters contain time tables showing the arrival time of the bus in the stop and the frequency of each trip.The routes have 5 different frequency's at different time frames and operate less or nil during peak hours.They show timings and frequencies for weekdays,saturday ,sundays and public holdays separately.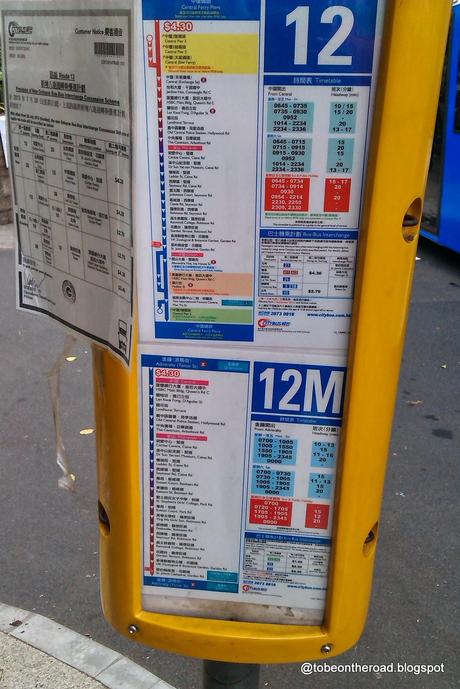 These buses charges two or three fares depending on the distance and one can be prepared to pay the exact change or use octopus cards for the journey.These buses operate on timings which will make you to set your watch.But beware never dare to cut signals and cross roads.It is very dangerous .These buses fly past you like an arrow shot on the cement tarmac roads. 

This blog post is the copyright of http://tobeontheroad.blogspot.com. Reproduction in part or full of this blog post is strictly prohibited.All copy rights are reserved.When you happen to view this blog post in other sites please bring it to the notice of CHANDRAS @[email protected] efforts will be greately appreciated.As always ,all opinions expressed here are entirely my own.