In my neighborhood, near Monterey, CA, in July, 113 kittens were found dead at a hoarder's home and the Monterey SPCA rescued 51 adult cats from the home. The cats were living in horrific conditions.  Now, the cats are recovering and hopefully will be adopted soon. Anyone who wants to put their name down on the list of potential adopters can do so by calling the shelter at 831-373-2631.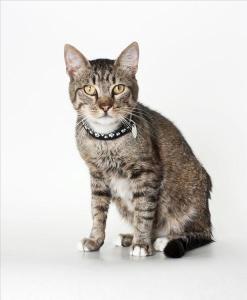 http://sfist.com/2012/08/23/video_cats_rescued_from_sickly_hoar.php
****
Emergency Veterinary Services of St. Charles (EVS) Illinois is teaming up with local law enforcement to crack down on animal abuse and protect pet welfare. EVS works with the local police and fire departments to treat pets for
smoke inhalation, gunshot wounds, vehicular trauma and fight wounds. Recently, EVS partnered with the Glendale Heights Police Department to assist in the investigation of a domestic violence dispute that resulted in an animal's death. EVS provided the initial documentation of the pet's death, radiographic evidence of severe trauma, and
evidence of previous abuse. EVS is continuing to cooperate in the prosecution of the abuser.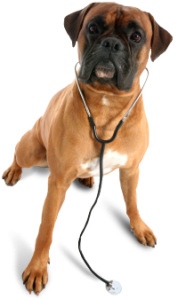 According to an initial investigation, the boyfriend of the Chihuahua's
owner is accused of beating the pet to death when his girlfriend failed
to arrive home at the boyfriend's requested time. The emergency pet
hospital provided the initial documentation of the dog's death.
Radiographic evidence gathered by the hospital indicated the dog had
sustained severe trauma from multiple beatings. Evidence of healing
fractures indicated that the Chihuahua had suffered repeated abuse.
"The Chihuahua's death is a tragic example of animal abuse right here
in our own community," said Dr. Lynette D. Greenwood, DVM. "Our pet
hospital is continuing to cooperate with the detectives, officers, and
the Illinois State's Attorney's Office in the ongoing prosecution of
the abuser."
Dr. Greenwood is also raising awareness about the dangers of animal abuse as a precursor to sexual abuse and domestic violence.
"A violent, controlling person who abuses animals may branch out and
harm humans, especially women and children," said Dr. Greenwood. "If an
individual is violent towards animals, early intervention can prevent
continued animal abuse and potential domestic violence."
The emergency vet hospital also works closely with local police and
fire departments to treat pets in need of urgent medical care. This
includes pets that have suffered smoke inhalation, sustained a bullet
wound or suffered vehicular trauma.
"We are proud to work closely with first responders to provide urgent
medical care to pets in need," said Dr. Greenwood. "First responders
understand that in an emergency, every minute counts. They choose our
hospital because we are passionate about providing life-saving care."
Pet owners may learn more about Batavia, Aurora and Elgin emergency vet
care at http://emergencyvetservices.com/.
Blog Hop time…  thanks to Life with Dogs, Two Little Cavaliers and Confessions of the Plume…  grab the blog hop code